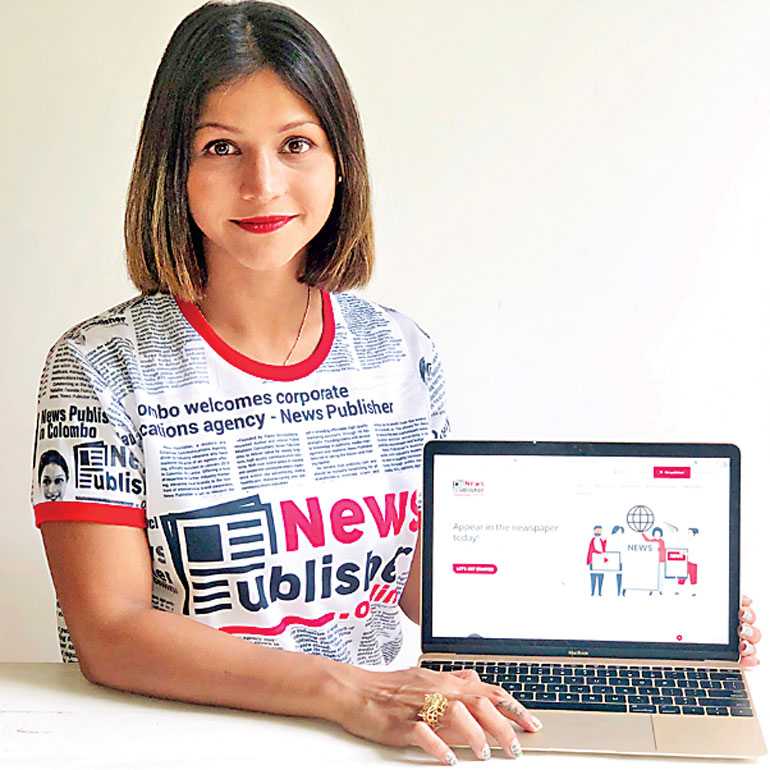 www.newspublisher.online Founder Fiona Nanayakkara launching the first and only press release distribution system in Sri Lanka
---
News Publisher, a new generation corporate communications agency, founded by Fiona Nanayakkara, launched www.NewsPublisher.Online on June 2019 – Sri Lanka's first press release distribution system, which simplifies the use of corporate communication tools at an affordable price.

As Sri Lanka's local brands begin to expand their reach to international markets, garnering recognition as industry leaders, mechanisms to better improve the efficiency of communication distribution systems in Sri Lanka are yet to meet increased industry needs. Large investments, needed for publicity have become a limiting factor, afforded mainly by multinationals and brands with the capacity to retain PR professionals and agencies alike.

Currently, a patent pending product, News Publisher is the result of two years of research to perfect the automation of news distribution, garnering media support whilst developing the industry. News Publisher intends to bridge the capacity gap between budding/smaller brands and MNCs by opening the communications lines between editors and clients through their recently launched online platform.

The platform was created with three main stakeholders in mind; firstly – the media – working as a communications platform for Editors to download press releases and high resolution images to pre-plan their pages where necessary. Secondly – SMEs and entrepreneurs – enabling businesses to communicate their stories and innovations to an island-wide audience through national newspapers. Thirdly – public relations agencies too can subscribe for customised packages for PR distribution to maintain quality of publicity garnered for their many clients.

Commenting on the launch of the platform, Founder, Fiona Nanayakkara stated, "Public relations should be strategic and creative, by automating a process which should have been done quite a while back; we are enabling public relations specialists to focus on the more creative work where they deliver the best of their human effort for their client. The nation's journalists and editors work tirelessly to deliver news on time, coping with tight deadlines and limited resources. This service enables them too, to limit the daily email dependency to format their page. Furthermore News Publisher also connects them with communication personal to clarify media statements and stories with a media enquiry option."

Created as a web platform www.newspublisher.online provides users access to all national media editors through the simplicity of an upload and click option for Rs. 5,000 only – NewsPublisher.Online is set to change the face of marketing as we know it reducing the cost of publicity by 50%. Providing for the needs of additional PR services at guaranteed affordable rates, where necessary.

News Publisher aims to continue innovating, creating customer centric, creative and affordable products and services, contributing towards industry improvements.