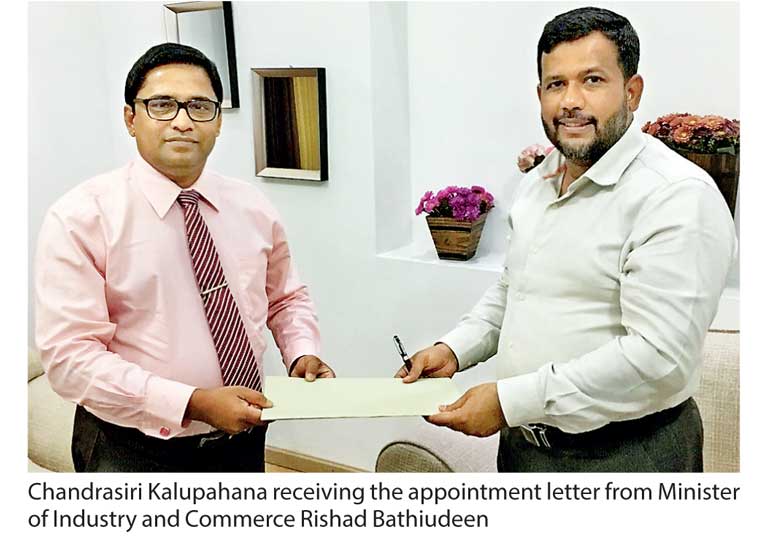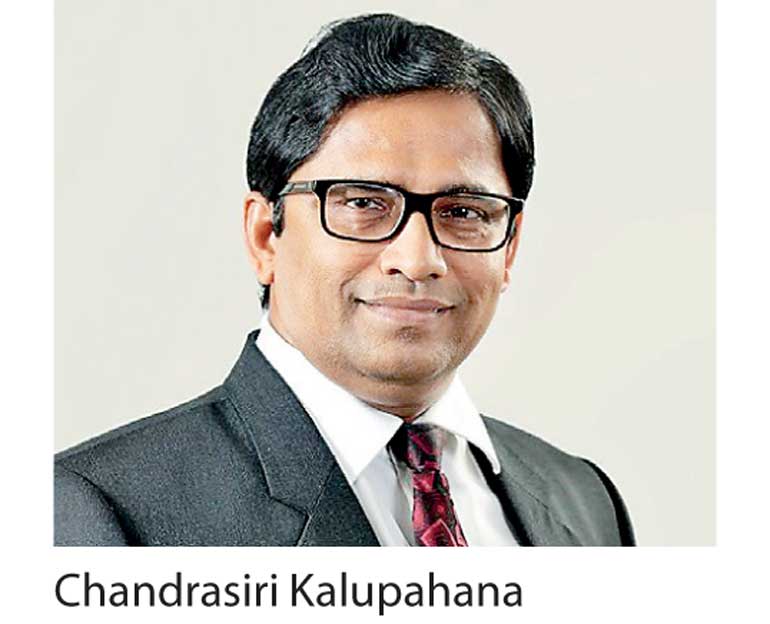 Senior Chartered Accountant Chandrasiri Kalupahana was appointed to the Council of the Institute of Chartered Accountants of Sri Lanka (CA Sri Lanka) for 2018/19 recently. He received this appointment from Minister of Industry and Commerce Rishad Bathiudeen.

Currently working as the Group Chief Internal Auditor, Sri Lanka Telecom PLC Group, previously Kalupahana was the Chief Finance Officer at a Government Bank.

Armed with a wealth of experience in both the private and public sector he has held senior positions at both local and overseas companies serving in several key positions including Head of Finance, Head of Audit, Senior Deputy General Manager and General Manager/Chief Executive Officer in a range of fields such as banking, finance, insurance, manufacturing, civil engineering, aviation, trading, entertainment, agriculture, real estate, auto mobile, telecommunications, etc.

Kalupahana holds valuable international exposure working in British, Irish and American Companies for several years in countries such as Tanzania, Angola/UK and Saudi Arabia, in addition to companies in Sri Lanka.

Trained at KPMG Sri Lanka and as a fellow member of CA Sri Lanka, he has displayed genuine interest in the activities of the CA Sri Lanka Members' Benevolent Society (CASL-MBS).

For over a decade Kalupahana has contributed immensely for the betterment of its members serving as a Committee Member, Vice President (three terms) and as President for two terms in 2014/15 and 2015/16.

During his tenure as President of the society, he organised several innovative events for the Society and was successful in increasing the membership by 34%; from 790 members in 2014 to 1059 members in 2016. This increase included 144 new members joining the Society in 2016, recording the highest number of new members joining the association since it was founded in 1983.

Under his leadership, priority was given for membership development with special attention towards attracting young Chartered Accountants. Kalupahana also pioneered several membership development projects included publishing two newsletters in 2016 informing CA members the progress of the Society and its events.

Additionally, Kalupahana is a life member of the Organisation of Professional Associations (OPA) of Sri Lanka and the Association of Professional Bankers, Sri Lanka. He has continuously represented CA Sri Lanka at the OPA as a Forum member since 2016. He is also a member of the Lions Club.

A former student of Nalanda College Colombo, Kalupahana was a Senior School Prefect and awarded colours for Senior School cadetting after winning the 'Hermann Loos' Championship Trophy. He also held the posts of Auditor, School Development Society and the Old Boys Association for his alma mater.