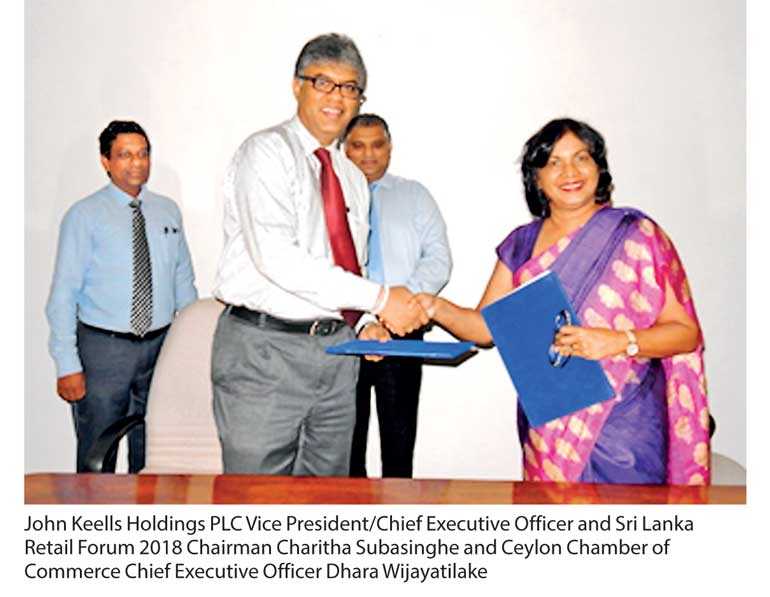 The Sri Lanka Retailers' Association (SLRA) recently signed a memorandum of understanding with the Ceylon Chamber of Commerce, for support in organising and coordinating the Sri Lanka Retail Forum for the second consecutive year.

With last year's retail forum seeing success in creating a platform for the retail industry to discuss challenges and explore new strategies, the SLRA will be organising the forum for the second consecutive year this October. This year's forum seeks to discuss methods of reshaping customer engagement, generating further digitisation in the industry at large, building a competitive brand culture through sustainable practice, propelling the local retail industry, and exploring a tourism-retail nexus.

Much untapped potential lies within the Sri Lankan Retail Industry and the SLRA's aim through this forum is to draw out the potential, to explore new strategies, and to regenerate retail companies in Sri Lanka, in order to cater to the fast-paced, dynamic market, both in the region and globally. The Ceylon Chamber of Commerce partnered with the SLRA in support of this endeavour last year and continues to do so this year as well.

The Sri Lanka Retail Forum 2018 is set to take place on 17 and 18 October, at the Cinnamon Grand, Oak Room. Registration for the forum will commence from September ending on 15 October. For further details contact Niroshini Sivagananathan on 11 5588852 (Dir), or niroshini@chamber.lk.