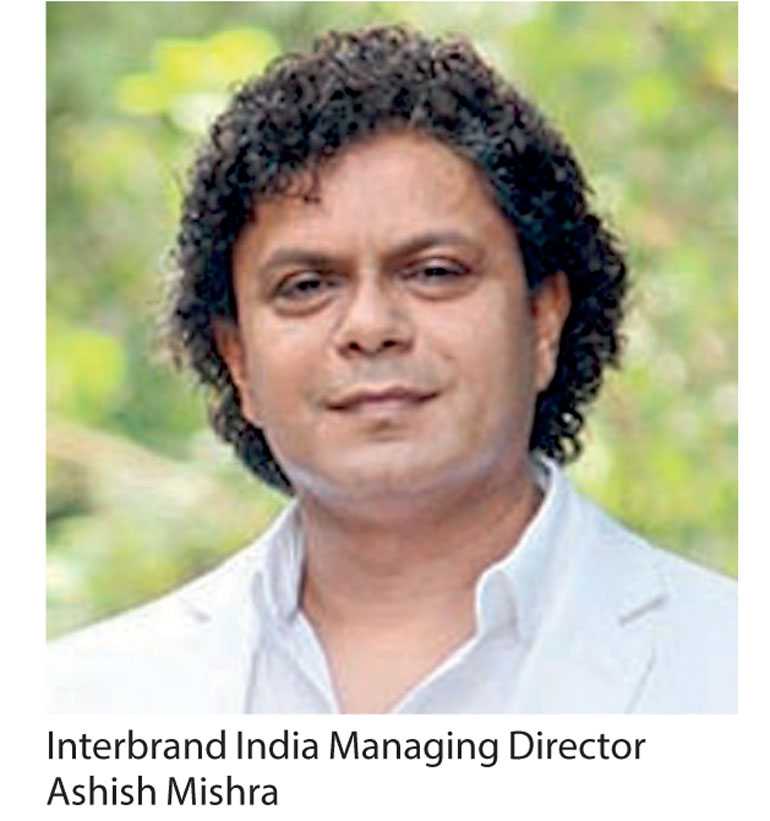 Ashish Mishra discusses philosophies of balance that can be embraced by the organisation in order to develop a deeper brand purpose – one that connects people from the inside out
Life is nothing but a beautiful balance. This is a realisation hallmarked by two of the world's oldest and unbroken civilisations: by the counter balancing of yin and yang, and also by restraint from extremities through 'sanyam'.

Balance is beautiful. We learn it as we wobble and fall before experiencing the joy of cycling. We savour it through the calibrated induction into the world of mother's cuisines, where the fiery agitation of curry gets doused by the soothing comfort of kheer. We admire it in the cycles of nature that go from warm to cold and dry to wet. We love it in the tiffs and cravings of a relationship. We live it in the throes of joy and pains of life.

It's this same balance that underlies the Creative Unity of our universe: a concept evocatively described by Tagore, one the greatest oriental thinkers. Indeed the creative unity of our existence is both the reason for survival as well as its celebration. The smallest deviation from this creative unity and balance wreaks havoc. A minor lapse in orbital movements destroys planets. A little shift in the geostructures causes tectonic subversions. A difference of a few millimeters in the length of our limbs creates insurmountable handicaps. The absence of a single chromosome in our DNA mutates life.

Though we experience the beauty of this balance all around us, its precariousness still eludes us. Which is why life serves us its reminders of the catastrophe of imbalances. Of nature's fury and environmental challenges. Of extinctions and epidemics. Of technology and isolations. Of greed festered by first-world corruption creating economic crises. Of ambition and expectations creating unnatural growth pressures, stress, and mental illnesses. Of rootlessness and shrinking familial and social connections creating an ache to belong. And that unrequited ache fostering illegitimate forms of belonging that manifests in religious or national fundamentalism.

So what is it that can help humans—and human organisations—when they stumble and begin to lose their balance? The answer lies in some of our timeless philosophies. In an adoption of compassionate purposes. In the development of purpose-driven organisations. In placing that purpose higher than profits.

There are two versions of the paradisical state in Hinduism: Indra's Swarga and Vishnu's Vaikuntha. The former is self-indulgent, bordering debauchery, fragile and insecure with a constant threat of invasion. The entry into it is transactional, competitive, has to be earned and is deemed to be the ultimate reward. The latter is about giving, about an inclusive and a pervasive joy. Vishnu is a constant giver and nurturer, provider of wisdom and prosperity to all. Not surprisingly, the final deliverance of souls lies in reaching the latter.

Therein lies the learning for the business world—and the opportunity for new roles that brands can play.

In the new cognitive age led by individuals, businesses are more human than ever. Brands need to become the "purpose beacons," as purpose is what drives humans more than anything else today.

Brands also need to awaken to their internal roles as the anchors of organisational cultures, of organisational value systems, of 'Sanskaar'.

Brands constantly need to be empathetically listening and sensing potential imbalances—and to constantly attempt to resolve and correct imbalances through customised and ownable experiences.

The trick is to lead the resolution. Doing this as a practice will create a new progressive genre of brands and branding professionals. Doing it before it's too late may also help avert some of our societies' growing malignancies.