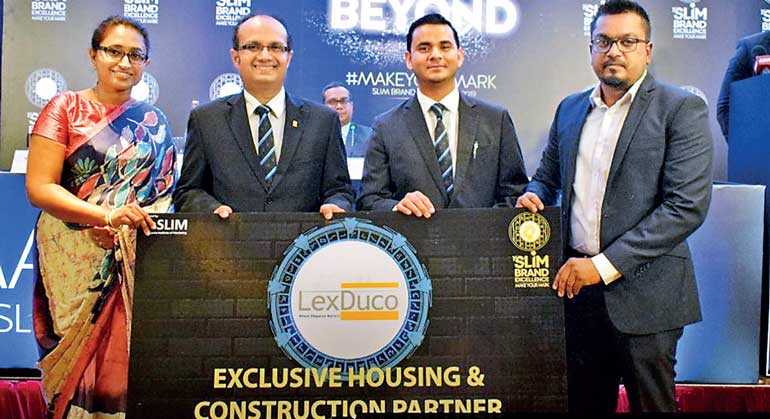 Management of LexDuco with SLIM Sri Lanka Chairman Suranjith Suwaris (second from left) and the distinguished ExCo members of SLIM Sri Lanka
LexDuco has extended its sponsorship as the Exclusive Housing and Construction Partner for the SLIM Brand Excellence Awards 2019 for the 4th consecutive year.

The SLIM Brand Excellence Awards is a celebration of brand excellence at national level and rewards the outstanding efforts of outstanding marketers.

Through this event, SLIM endeavors to not only encourage best practices in branding, but also to raise local brands to global standards, enhance the image of marketing in the country and that of SLIM in the region. This event awards industry recognition to the motivation, dedication and hard work that great marketers have demonstrated in making brand champions.