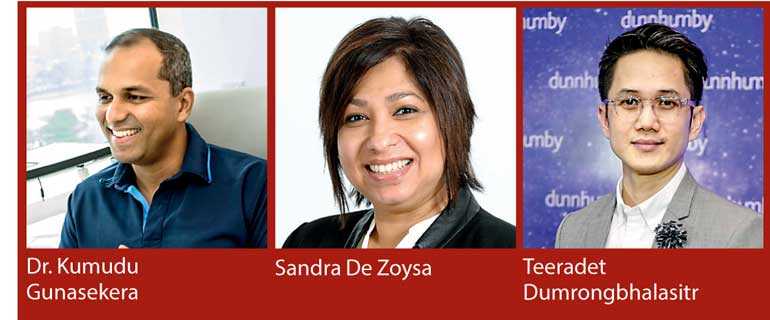 Sri Lanka's retail industry comes together to identify new trends and map out new strategies at its premier knowledge event, Sri Lanka Retail Forum 2018, which is to be held 17 and 18 October at Cinnamon Grand, Colombo.

The Forum is organised by Sri Lanka Retailers' Association and will feature four thematic sessions, with 18 resource persons, nine of which are foreign experts who are presently in the regional retail conference circuit and seasoned in the global retail ecosystem. This provides the forum a balanced perspective, with insights on international retail trends to Sri Lankan retailers. Customisation and curation to the consumer, is now more imperative than ever before, to keep up with current trends and remain relevant in a dynamic industry. Therefore as a retailer it is important to understand how to leverage on data to enhance customers' experience, to map out value chains and craftily use business strategies to influence consumer behaviour. In this light, Session 1 – 'Reshaping Customer Engagement' will explore the role of data analytics, learning from customer insights, improving customer experience, and building on new engagement channels through authenticity.

The expert presenters lined up to reveal these insights during Session 1 are Teerader Dumrongbhalasitr, Senior Director of Dunnhumby – the global leader in Customer Data Science; and Dr. Kumudu Gunasekera, Managing Director of Stax Inc – a research and data analytical powerhouse in the local and international business sphere. Joining them in a panel discussion will be Sandra De Zoysa, Group Chief Customer Officer, Dialog Axiata, with Shamindra Kulamannage, Editor-in-Chief of Echelon Magazine as the panel moderator. Sri Lanka Retail Forum provides a valuable opportunity for networking and collaboration in the retail industry. If you wish to be a part of this exclusive forum, do not delay to contact Niroshini Sivagananathan via +94115588852 or niroshini@chamber.lk.