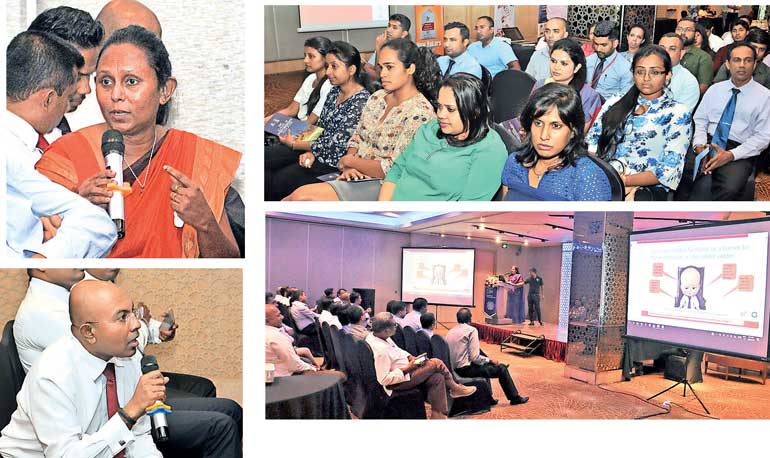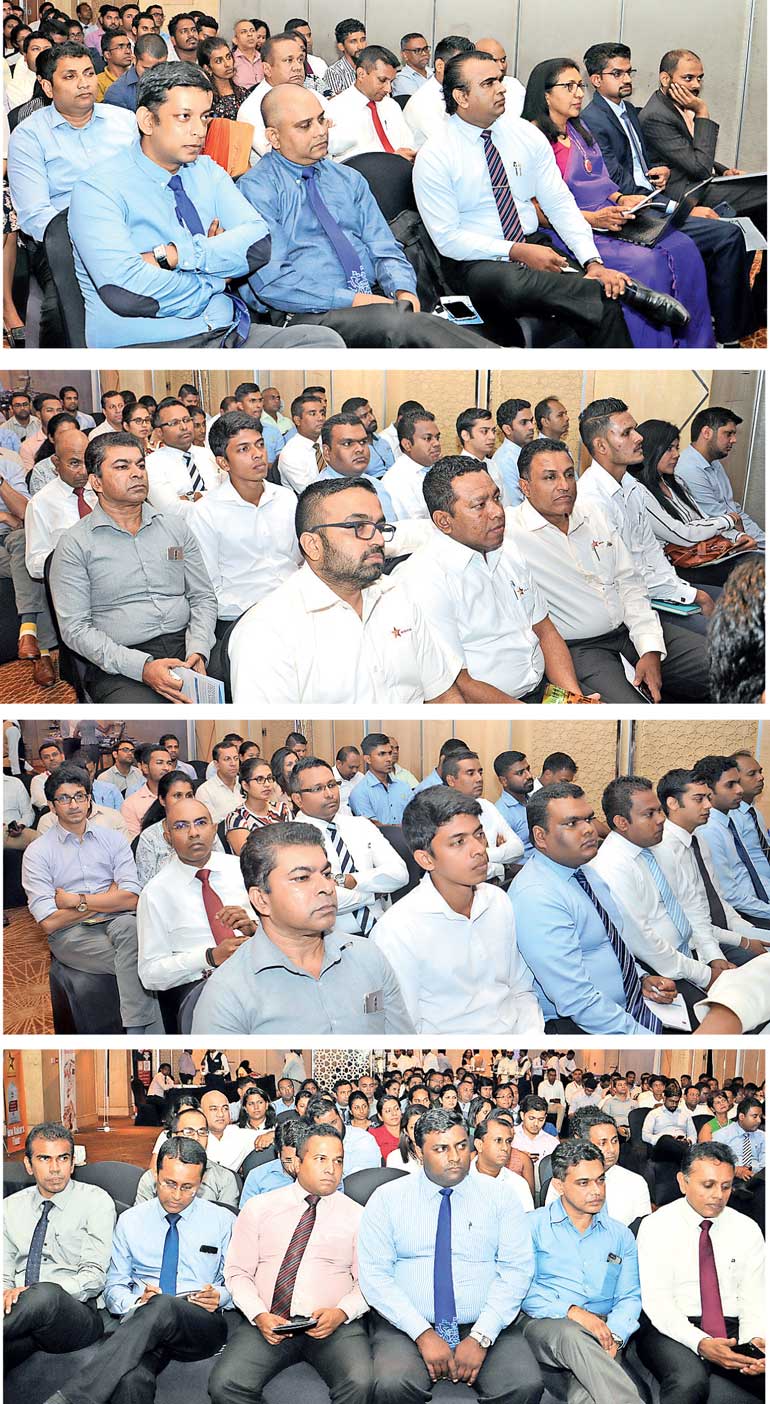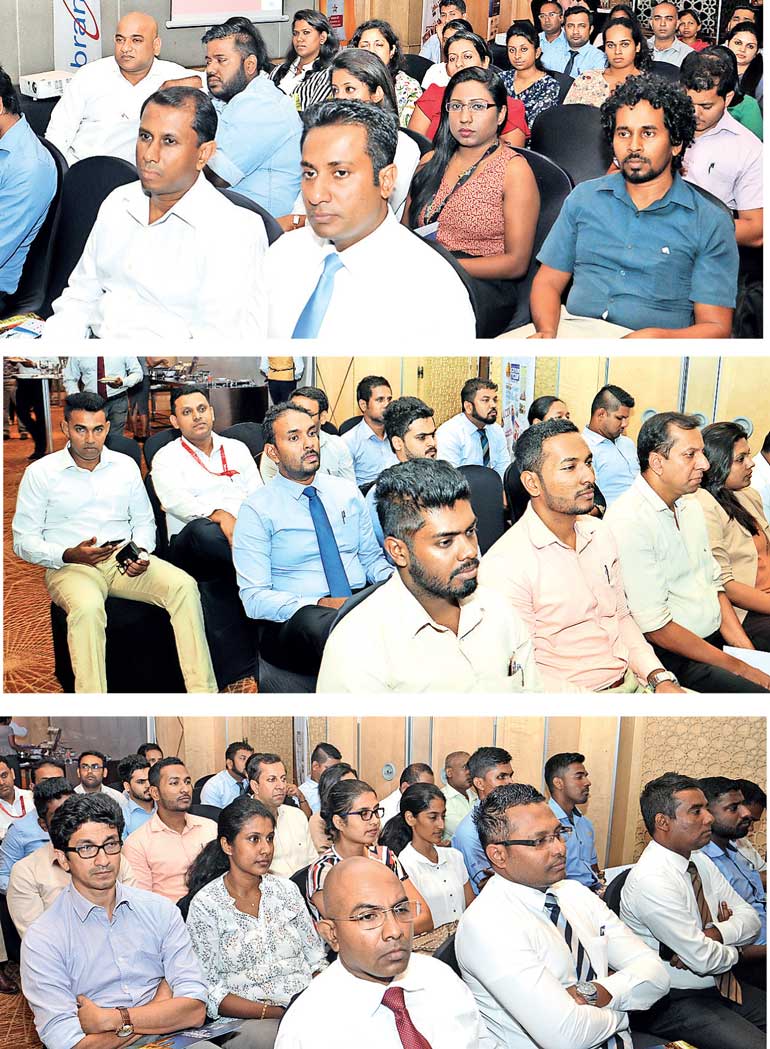 By Charumini de Silva

The Chartered Institute of Marketing (CIM) Sri Lanka, in its first Talking Point program for this year, took a deep dive into the top 10 emerging trends that will shape business in 2018, highlighting a list of key consumer trends that marketers should look out for.

MullenLowe Sri Lanka Associate Vice President and Head of Strategic Planning Abishek Hariharan and Quantum Consumer Solutions Ltd. Senior Consultant Chitrangani Herat Gunaratne elaborated on the top 10 market trends expected to change in the coming context across the world, insisting that Sri Lanka is no exception.

Rise of micro-celebrities, re-birth in one's late 50s, the global Sri Lankan, rise of the gig economy, politics open to humour and criticism, bespoke is in, commitment phobia, boss the new maker of maturity, rising importance of mental wellbeing and from selflessly religious to religious pragmatic were listed out as the top 10 consumer trends by the two consumer behaviour specialists, which they later explained one-by-one to a packed audience of marketing professionals.

It was noted that these top trends were listed not out in a particular numerical order.

"This is purely based on our experience working with different product categories, different segments of consumers and different parts of the culture. These trends are right now presented to be more direction rather than offer high magnitude. We think that these will only realise more and more to the fore in the coming 12 months and perhaps beyond," Hariharan said.

He pointed out that businesses today have no choice but to deeply understand the consumer by observing what is changing, what is not changing, what is new and also by engaging and connecting with them.

"Sudden shifts, subtle changes can really create a big impact globally thanks to the smartphone revolution, digital and communication technologies. This is one of the reasons why it is important to be on top of these emerging trends to ensure that our businesses continue to grow amid the challenge of increasingly clattered market," he added.
Rise of micro celebrities
Hariharan said overexposure has led to a credibility gap for celebrities to emerge. "There is a democratisation of celebrity especially in the areas of food, fashion, lifestyle and parenting. In Sri Lanka too, they are not small by any stretch of imagination," he pointed out.

According to him, this is a trend that will take on an increased importance because of the authenticity and the credibility that these voices make.
Rise of the 'gig economy'
He said the gig economy is getting easier to be paid to pursue ones passion, while offering a whole lot more flexibility to what people are looking for in this era.

"Things that were seen as ordinary interests, hobby or passion are becoming easier, especially for the younger generation to convert them into careers such as photography, graphic design, baking and cooking and hairdressing. All these passion areas are now turning into viable career opportunities," he stated.

As a result, Hariharan stressed that the stability of a lifetime employment is perhaps declining.

"The draw of being employed by one organisation for the majority of an individual's working life is possibly decreasing. The young generation don't want to feel that life is something that happened to them, while they were too busy working," he added.

However, it was pointed out that there is a small price that the young generation might have to pay in the lack of stability without that monthly pay-check coming in.

Thereby he noted that businesses are likely to face the challenge of attracting the right kind of talent, who may not necessarily want a permanent job.

From a consumer perspective, Hariharan said they see more people will participate in this freelance economy thus, insights which are true for people, spending patterns will all be now begin to get effected.
Commitment phobia
He said marriage, relationships and even consumption choices of young generation are being affected by the aversion into commitment. This is changing the face of many categories like, jewellery, auto, real estate and designer fashion.

"The young generation don't want to be saddled with finance commitment for a house, vehicle, electronic gadgets and high-end fashion. We see this very strongly internationally; perhaps it will take a bit of time to creep into the Sri Lankan market," he added.

With people are shying away from investing on big-ticket items, Hariharan asserted that it was important for businesses and brands to project ahead to take advantage of the situation.
Bespoke is in
As status-symbol products become more accessible, the desire to be seen different and distinctive has grown stronger among individuals, where it has created a 'thirst' for one-of-a-kind products.

There is a huge trend away from mass-made products to bespoke and customised experiences. Hence, depending on individual business categories, companies need to get ready to provide tailor-made products and services to get the best of this opportunity.
Politics open to humour and criticism
The biggest change we have seen over the past couple years is that people are becoming more outspoken without hesitation and fear to express one's thoughts are reducing.

It is only natural that this will progress to humour, where politics and politicians will be the butt of jokes.

"Any issue of the day can become a subject of a meme, which can then go viral. So, what we are saying is a street-smart brand can find ways to become a part of these conversations and increase its engagement and visibility," he added.

By engaging with audiences one can gain some fame to one's brand and business.
Age is not the new marker of maturity
Gunaratne explained that grey hair is not a facilitator or a barrier to the progression in the career ladder anymore.

"Millenials are not looking for a long-term job in one place as entrepreneurship offers a shortcut to leadership. Millennials seek opportunities for career progression in organisations and they have no time to learn, but come armed with learning. They take on the CEOs. These are young heads of organisations," she added.

She said this calls for Human Resource Departments and the entire management to consider whether millenials are being offered the environment to do the kind of change they wish to in an organisation.

"Do we have a flat structure for them to become what they want to be? As organisations, are we ready to offer focused, increased value proposition to these employees? This is going to the future and we have to be ready," she pointed out.
The emergence of the global Sri Lankan
She said technology has democratised exposure to global settings, contexts, trends and experiences. Accordingly, Instagram is one platform which is growing very fast.

The middle class finds a pathway to being global through the acquisition of symbols. "A fashion accessory which was restricted for an elite few isn't anymore. It is open for all the people. Leisure and pleasure, music and entertainment, food habits and so on. They actively participate in a global lifestyle which they see in global media," Gunaratne said.

However, she stressed that it isn't about a blind craze for the foreign, but rather it is all about 'fusing' the best of both worlds.

Gunaratne outlined that the cyber highway is re-scoping lives of the mass consumer with the digital ecosystem is offering them new possibilities. "Information and knowledge is leading them on to discovering new career fields, while social media is enabling them to live their ideal life."

Thereby she noted that the competition of brand is not only local, but international too. "As brands, are we really targeting this practical consumer? Do we know which class this consumer falls into? Are we targeting the correct target consumer? These are key implications the brands and businesses need to consider upon to best cater their consumers."
Religion moves from being ritualistic to pragmatic
Although the world is becoming more religious, people tend to ponder what religion can do for them as they seek fulfillment.

"There is no ready acceptance of the traditional religion. The discerning youth seeks spiritualism. The greater question is what can it do for me, which will drive the practice of religion," she added.

Gunaratne said it was important from a brands and business perspective to consider if they have tapped into the desire of fulfilment through spirituality in our brand communication? These are some of the factors that we have to keep in mind, as we go on, she added.
The rising importance of mental well-being
With the whole world lead roller coaster lives and seeks a balance to avoiding burnout she highlighted that people are keen on achieving a balanced life.

Noting that individual wellness has seven dimensions which include emotional, intellectual, physical, social, environmental, financial and spiritual, Gunaratne said with emotional wellness an individual would be in a positive attitude, a very high self-esteem, a strong self of sense and ability to connect with others positively.

It was highlighted that the Government has also identified mental health as an area of importance and investment, with 10% of the population affected by mental health problems and 2% of them suffering from major psychiatric illnesses, according to the Ministry of Health Strategic Master Plan 2016 -2025.

"Mental health is seen as a part of overall health and the stigma against mental illness is gradually reducing, where the need to unwind is on the rise," she added.

She asserted that products, services and facilities that aid in addressing these issues will enable brands to establish stronger emotional connect and relevance.
Re-birth in one's late 50's
Pointing that Sri Lanka has the fastest growing elderly population in South East Asia, Gunaratne said that most of the people in the age range of 50s and 60s are in good health. She said with time and without encumbrances, empty-nesters are seeking adventure and turning passions into businesses.

She said there is a growing interest created in the media and social media as well. Hence re-birth in one's late 50's was called a new segment for brands and businesses to captive and make profits in the areas of personal care, food, leisure, entertainment, healthcare passion and interest.

In conclusion, the two experts stressed to marketing professionals that work closely with brands and businesses that it was important to take note of the 10 emerging trends at an early stage for companies to be ready for the changes which are likely to come in the near future.

The elaborated explanation on the top 10 market trends was followed by a panel discussion and a Q&A session moderated by AMW Capital Leasing and Finance Plc Director and CEO Brandon Morris.

Pix by Ruwan Walpolaa