One of Sri Lanka's rapidly-emerging boutique advertising agencies, Ashraff Associates is rebranding itself in commemoration of completing five successive years of creative excellence.

Founded in 2012, this homegrown idea hub has since gone on to service a diverse plethora of brands whilst consistently championing the uncompromising ideals of the international creative standard.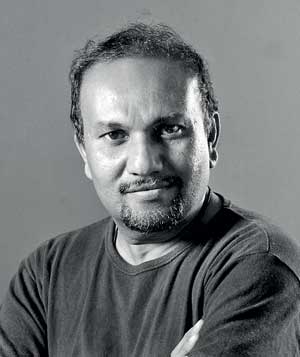 "The work produced by the agency in the last two years has shown a heightened increase in creative standards," said Jagath Kosmodara, the agency's newly-appointed Creative Director.

"This is highlighted to a great extent in the work produced within the sphere of branding design and corporate communication. Given this rapid rate of evolution in the agency's craft, the rebranding exercise is as such, timely and necessary," he added.

Designed by the agency's long-time associate, American designer John Langdon(celebrated for his work in the Dan Brown novels: Angels and Demons, The Da Vinci Code and Inferno) the new totem-inspired logo depicts the agency's name in the shape of a pencil, the universal tool for creative writers, artists and designers in the global advertising industry.

"We are blessed to have come such a long way in such a short space of time in these last five years," said Aman Ashraff, Managing Director and Executive Creative Director. "It's time that our identity and corporate image reflected the sophistication of the work we produced."

Ashraff continued, "John's design is an excellent example of how simplicity remains the purest and most effective art form. We are proud to count him as a friend and partner and look forward to continue serving Sri Lanka this year and in the years to come, reinvented and reinvigorated."

The launch of the new logo coincides with the re-launch of the agency's new website which can be accessed at: www.ashraffassociates.com.