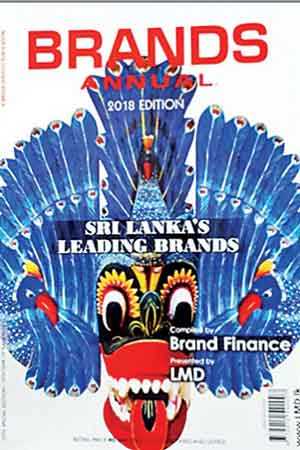 Media Services, the publisher of the leading business magazine LMD, released its 10th edition of the Brands Annual recently. The glossy special edition provides a comprehensive review of Sri Lanka's brand landscape through an extensive study and analysis carried out by Brand Finance Lanka in key sectors of business.

Using fact based methodologies such as an independent market research study and financial analysis derived from companies listed on the Colombo Stock Exchange, the Brands Annual has become a fixture in the corporate calendar much like Media Services' other annual editions the LMD 100 and Most Respected.

The Brands Annual offers interesting trends in the changing brand dynamics of the country for regular readers and expert analyses for brand guardians.