---
'SLIM Marketing Roks' is a power-packed and educative project designed by the Sri Lanka Institute of Marketing (SLIM), with a view to creating awareness among students on marketing and entrepreneurship. It further encourages them to give free rein to their hidden talents. The event is scheduled to be held in June. Applications will be open from January.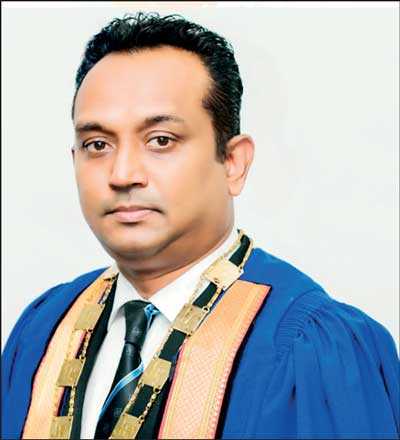 SLIM President Pradeep Edward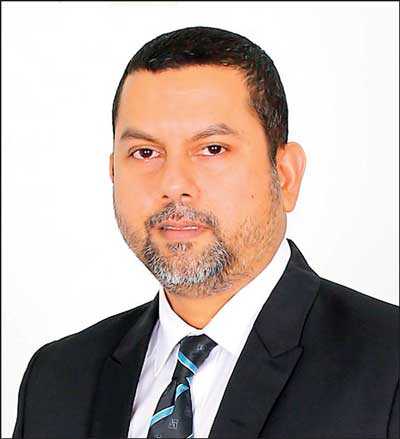 Project Chairperson Enoch Perera


This national level CSR project directly caters to senior school children (O/L and A/L) with a futuristic vision. Through this unique and innovative program, SLIM is on a quest to groom students to enter the challenging business world with the utmost confidence. The Ministry of Education has given its approval for the project.

The structure of the program is four-fold, comprising of a briefing session, gaming session and presentation session followed by the final event and gala awards ceremony.

The gaming session is devised with an attractive method to open up the mindset of students towards real business scenarios. This segment stimulates and enhances their creativity and strategic thinking prowess, presentation skills and leadership qualities with a view to converting them into future business leaders of this nation.

The 'SLIM Marketing Roks' program also offers every student an opportunity to experience a real-life situation of solving and presenting a 'corporate' solution to a given business issue, while competing with other school students.

A team of 10 members will be competing with all teams representing both national and international schools. It hones the analytical, creative and sharp skills of budding marketers and prepares them to face future challenges in the corporate world. Last year's event had attracted more than 60 teams from over 50 schools in Sri Lanka.

Briefing sessions of the program are scheduled to be held in May at SLIM's Colombo, Kandy and Matara branches. The gaming sessions too will be held at the same venues. The top teams selected will move to the presentation sessions, which will be followed by the final awards ceremony in Colombo.

Each participating team is required to work on a real business case study and come up with practical solutions within a stipulated time period on the gaming session day. This method of education nurtures their potential towards marketing orientation, time management and grooms them to venture into the business world with confidence.

'SLIM Marketing Roks' will attract over 1,000 male and female school students in the age category of 15-18. The project will be conducted in Sinhala, English and Tamil languages. Following the excitement generated by the last event, over 80 schools are expected to register this year. All Government, semi-Government and international schools are eligible to participate, besides bringing glory and recognition to their schools.

The top three winning teams will be entitled to cash prizes of Rs. 100,000, 75,000 and 50,000 respectively. Others will include prizes for first and second runners up for Best Logo, and Best School from the representative regions.

The Best Presentation and Best Presenter will be adjudged during the event. Musaeus College Colombo was adjudged the Winner of 'Marketing Roks 2017', while the first and second runners-up were St. Anthony's College, Kandy and Mahamaya Girls' College, Kandy respectively.

Sirimavo Bandaranaike Vidyalaya, Colombo was picked the winner of the 'Innov8 Take Home Challenge' trophy. In addition to the grand prizes for schools, all members of winning teams were awarded valuable gift packs from Innov8 Premium Books.

SLIM President and Lanka Hospitals Diagnostics CEO Pradeep Edward said: "The program was primarily conceptualised to identify potential marketers at school level and endow them with an in-depth orientation on marketing. This power-packed interactive, yet innovative program is designed to educate students on varied aspects of marketing and kindle in them a passion to display their hidden talents. The program was aimed at identifying potential marketers as future professionals and entrepreneurs."

'Marketing Roks 2019' Project Chair and Piramal Glass Ceylon Snr. Marketing Manager Enoch Perera said: "'Marketing Roks' is the only national marketing program and a CSR project of SLIM for the country that caters to school children who are about to enter a career after school."

He said that SLIM is dedicated to introducing quality education programs for the benefit of future marketers and marketing practitioners. He added: "The significance this time around is that SLIM gaining the reach to cover the whole island with the support of the Education Ministry. The 'Marketing Roks' committee is comprised of fully fledged marketers and as Project Chair, I am confident 'Marketing Roks' will go to greater heights. The competition will ultimately groom them for the future."

SLIM CEO/Executive Director Sanath Senanayake said: "'Marketing Roks' is the foremost CSR program of this nature in the country, which caters to school children. SLIM is dedicated to introducing quality education programs for the benefit of future marketers and marketing practitioners."

Senanayake added: "Stimulating innate talents of school children in marketing will enable them to be professionals in any selected field once they leave school. It will build their personalities and make them young entrepreneurs and professionals. We invite all schools in the island to take part at the 'Marketing Roks' program. This is the only program in the island that guides school children to work on real business scenarios prior to entering the corporate world."

The event has grown tremendously with more schools and teams participating and is a good opportunity for corporates to tie up and enhance their brands. Any corporate interested can get in touch with the SLIM Marketing team on 0703268946.

SLIM urges all principals of schools island-wide to take this opportunity and participate at the 'SLIM Marketing Roks' program. Registration forms will be out soon on the SLIM website at www.slim.lk.

Main Sponsor Innov8 Premium Books, Official TV Partner TV Derana and Official Digital Media Marketing Partner Inmarc Advertising will join hands to ensure the success of 'Marketing Roks'.