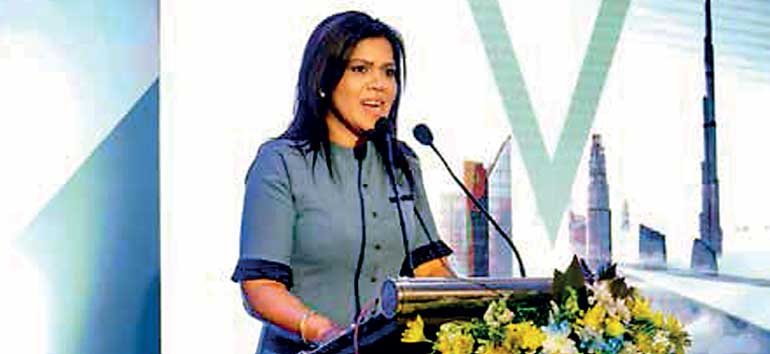 Internationally renowned digital marketing agency Volt Lab believes this to be the hard truth which could not be more accurate in this day and age.

We are now living in a digital era – the new media age where relevant information is the key currency. Identifying this dire need for going digital, Omega Global/ANC Omega managing director Manik Suriyaaratchchi instigated the Global Brand Volt Lab in Sri Lanka which was founded by digital evangelist, global award winning digital marketer and regional trainer for Google in Europe and UAE Akvile Pareigyte. It is Suriyaaratchi's perspective that brands are increasingly converting to having their presence online as the customers continue to live online and the vibrancy of digital economy in Sri Lanka is certainly starting to gain momentum. The revolution however, is still ahead of us and not behind us.

The Volt Lab launch was hosted by Suriyaaratchi at the Kingsbury Hotel with representations from a wide array of brands across all industries. Recognising the position of real strength of all the brands represented at the gathering, Volt Lab carried out an interactive and informative session on the need for effective digital marketing, the online presence of brands in Sri Lanka and how corporate goals could be achieved through its services.

The Volt Lab team specialises in everything digital, with fantastic innovators that creates solid digital foundations for any brand to master the digital transformation of a brand in a way that makes them much more agile, improve the customer experience, generate new revenue and improve business operations. Volt Lab is an official Google partner with its very own dedicated account managers at Google which makes it that much accessible for them to assist any brand navigate through the overload of information available and explain the positioning of a brand's presence online and guide the brand towards that next level – whether you are a business owner, management or an expert marketer.

Volt Lab prides itself on being transparent, explaining due process and showcasing results every step of the way in ways that any key stakeholder of a brand can understand.