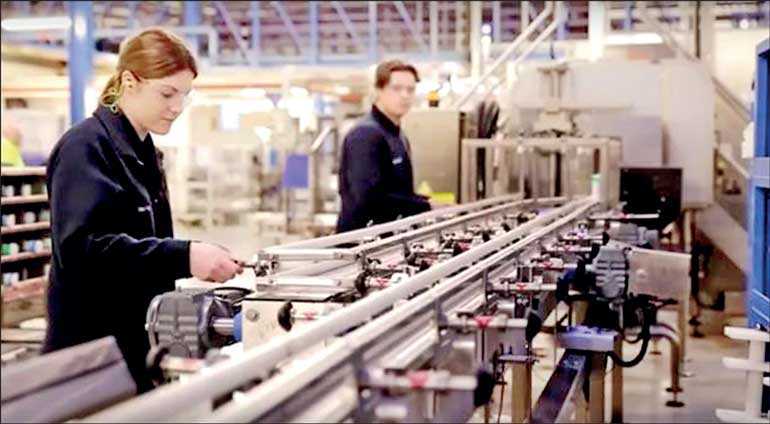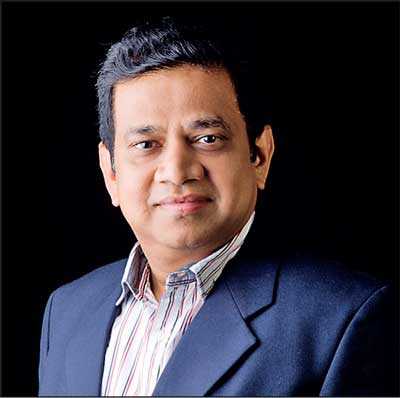 By Gerard Irudayaraj
---
The FMCG business is transforming rapidly today, with innovators and disruptors reimagining every aspect of it. Wave after wave of revolutionary products and solutions are entering the market almost daily. The entire industry is getting overhauled, with new ways of consuming products and services coming to the fore. This ongoing transformation has had a profound impact on global supply chains.
The explosion of consumer choices and left field competition is forcing the SC to shift from mass communication, mass distribution and mass production to hyper segmentation and hyper fragmentation. The size of individual orders has gone down from truck, container or pallet loads to just a few units, with consumers expecting deliveries within a span of a few days, if not hours. Given the abundance of choice available in the market, consumers are more likely to shift their brand loyalty if their delivery expectations aren't met.




Thus, last mile delivery, which conventionally tends to be the weakest and most ignored link in most supply chains, is even more vital now. And to get this right, organisations first need to fully understand the issues surrounding it and how to overcome the same.
1. Accountability
"It is not only what we do, but also what we do not do for which we are accountable for."

Most of the organisation structures are currently based on business functions such as R&D, marketing, sales, supply chain, etc. While all these units need to actively collaborate to get last mile delivery right, logistics teams are often viewed as the ones solely responsible for this.

Organisations need to break these siloed operations and restructure themselves with a focus on three broad areas viz. demand generation, product or service creation and demand fulfilment. They need to create cross-functional clusters that bring together all relevant stakeholders, putting them in charge of the end-to-end management of each of the three areas. Facilitating greater collaboration amongst individual functions; such a structure, would help all teams better comprehend last mile issues and work together to address them.
2. Visibility
"We improve what we measure."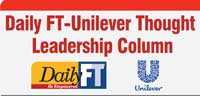 Modern supply chains leverage technology to track orders and measure the efficiency of deliveries. However, this is often limited to the point of the distributor, ignoring last mile visibility at the consumer or point of sale. Organisations need to start measuring the variables at this end too to be able to identify and address issues related to last mile delivery. They need to bring in technology to track the movement of goods in real-time. Offering greater visibility to business managers, it also allows them to keep the customer informed and hear and address their issues.
3. Transport cost
The rising costs of transportation is yet another challenge for the last mile. The reducing size of individual deliveries, constantly changing routes and fuel inflation puts additional pressure on the distribution costs. Inefficient route planning and management is one of the main causes of escalating delivery costs. Route optimisation bypasses the obstacle by factoring in a host of variables, boosting efficiency and driving costs down. This is yet another area where organisations need to bring in technology that can analyse all variables and help them plan and manage their delivery routes better.

Features like route optimisation consider multiple variables to come up with an optimal route for the deliveries. There are algorithms which can ensure that drivers complete most deliveries in the least amount of time by computing a vast number of variables. Routing variables normally include the availability of driver, location proximity, delivery windows, traffic condition, local regulations, minimum and maximum order load, and weight capacity, among others.
4. SKU and channel management
Increasing number of SKUs resulting in complex assortment and channel mix strategy. As newer channels enter, the supply chain organisations have to adapt to engage with more stakeholders, more often. Each channel presents its own set of opportunities and concerns and businesses need to take a call on how they engage with them. They need to understand what product lines, brands and SKUs are most relevant to each of these channels and engage them appropriately.
5. Data complexity
Last mile delivery will continue to be the most complicated leg of entire logistics. Continuously working on it through various strategies will ensure newer and better solutions. Innovation and rapidly-evolving technologies are paving way for companies to optimise their supply chains. The greater degree of optimisation leads to cost-efficiency which can be the competitive advantage for the organisation.

The good news however is that a host of inexpensive cloud computing tools are available to help make this dream come true. For example, using Artificial Intelligence (AI), huge amounts of data is expediting new solutions by marrying the cloud computing power to the massive amount of data. Artificial intelligence thus can be of tremendous use in last mile logistics.

On the other hand, organisations also need to focus on the learning agility of their people and their digital quotient to help drive the efficiency of supply chains, especially in the last mile.

And so, while last mile delivery will always be one of the more challenging areas of supply chain management, organisations need to continue to work on it strategically to be able to serve consumers better and win in the market place. It is up to the individual organisations to drive competitive advantage at the last mile to disrupt without being disrupted.
(Gerard Irudayaraj is a supply chain professional with 25 years of experience. He is currently the Supply Chain Director for Unilever Sri Lanka and a member of the company's Management Committee.)