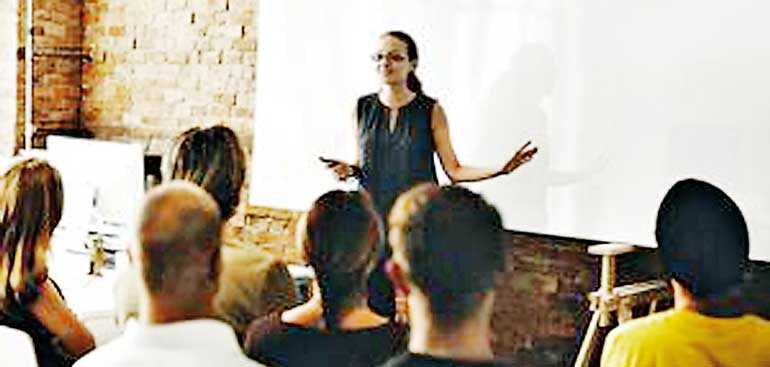 By Skye Schooley

A thought leader, or influencer, is someone who, based on their expertise and perspective in an industry, offers unique guidance, inspires innovation and influences others.

Establish yourself as a thought leader by stepping back from your business agenda, clarifying your area of expertise, listening to others and continuing your education.

Boost your industry presence and build your brand by working with mentors and experts, attending in-person networking events, and getting published as often as possible.

Attaining the status of 'thought leader' is an elusive goal that many business leaders and executives strive for. However, with the right tactics, along with dedication, patience, and education, you may be able to successfully influence others in your respective field and become a reliable source of insight and information.
What is a thought leader?

While the term 'thought leader' might sound like another corporate buzzword, its meaning is very valuable to individuals and businesses alike. As a notable expert in a specific company, industry or society, a thought leader is someone who offers guidance and insight to those around them. In other words, a thought leader has a positive reputation of helping others with their knowledge and insight. Thought leaders draw on the past, analyse the present and illuminate the future to create a comprehensive, unique, and impactful view of their area of expertise.

They possess an innate ability to contribute to the conversations happening today while also being able to speculate on what is going to happen tomorrow. Rather than chime in on every topic, they set the pace for the industry, and offer intelligent insights and informed opinions.

This unique ability allows thought leaders to bring a point of view to the table that cannot be obtained elsewhere. This is especially helpful for running a business.

A thought leader recognises trends before they happen and applies that insight to achieve actual business results. However, sharing insightful thoughts and strategies is only one part of being a thought leader. Knowing how to successfully lead is crucial as well. Thought leaders are not only on the cutting edge in terms of their ideas, but they also know how to inspire and influence others. Leaders can have great ideas, but true thought leaders have the courage to express their ideas and inspire others to implement them. Thought leaders not only create new ideas, but they also know how to deliver results to back up their hypotheses.
How to establish yourself as a thought leader

Thought leadership is not something you create overnight. Expertise, insight and a valuable perspective are elements that lead to thought leadership status. You must build your experience and cultivate credibility over the long term. Experience takes time, patience, hard work, and a willingness to listen and learn from others. Those leaders who can observe and connect information from a number of sources are generally well-positioned to create ideas that are informed by the needs of the marketplace.