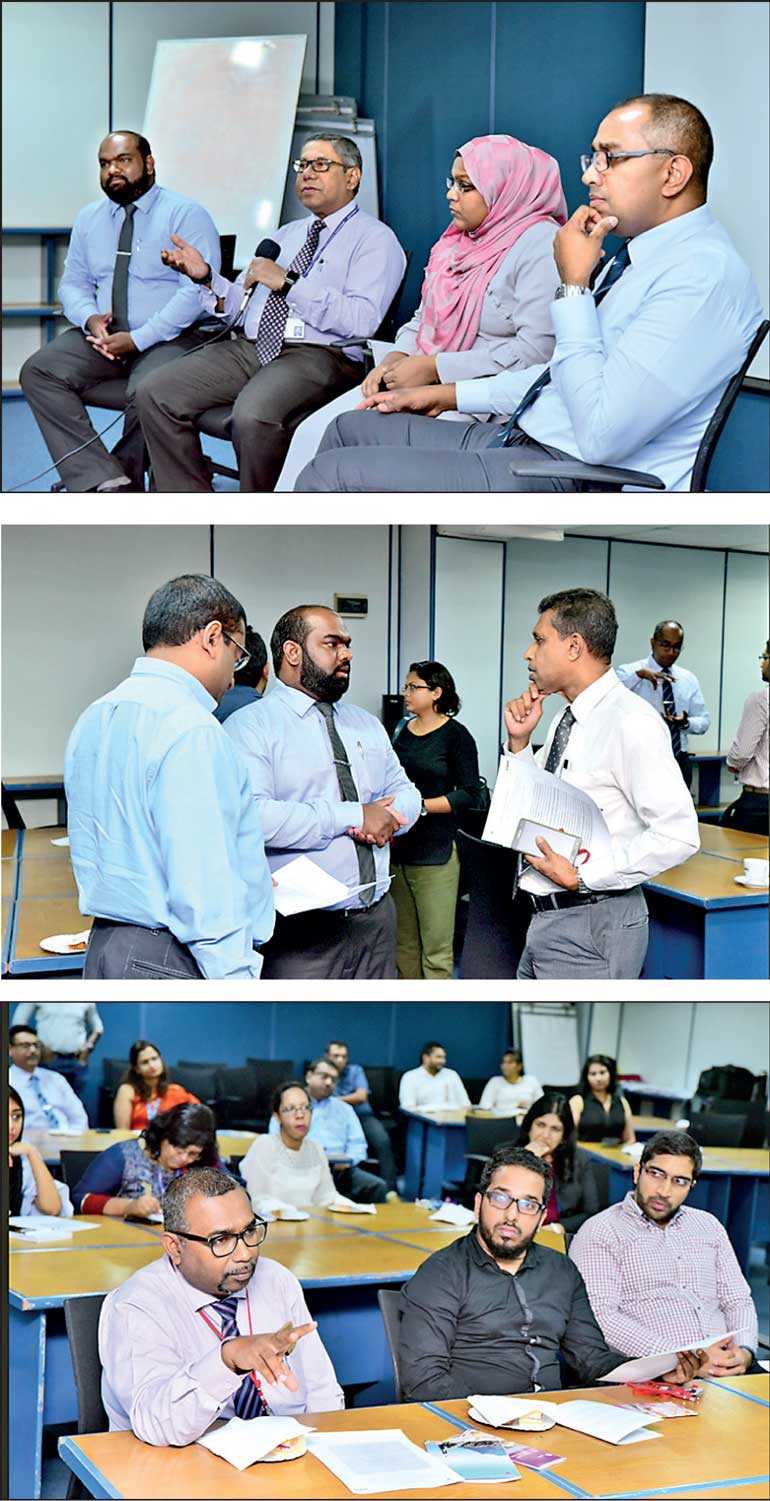 KPMG, together with the Chartered Institute of Management Accountants (CIMA), organised an orientation session to disseminate information on a new product that was announced by the two leading brands called 'Diploma in Performance Management'. This is said to be a product specially designed for emerging professionals as well as for those with work experience.

The main objective of this session was to brief participants on the basic overview and understanding of the purpose, benefits and study methods that this diploma program will provide.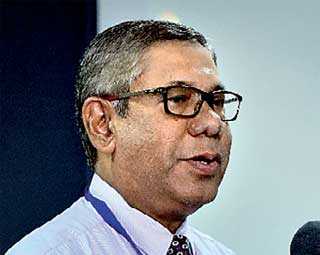 KPMG in Sri Lanka Managing Partner Reyaz Mihular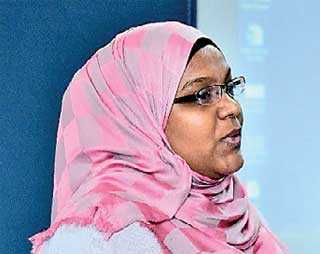 CIMA Sri Lanka Country Manager Zahara Ansary
The session commenced with an address by KPMG in Sri Lanka Managing Partner Reyaz Mihular. In his address, Mihular stated as to how various professionals qualified and experienced in different disciplines still struggle when it comes to contemporary costing techniques, strategic analysis etc. He also spoke of how these professionals would benefit from an intense training in management accounting which this diploma provides, and the qualification, which is highly recognised globally, which would be an added advantage.

He also stressed on the importance of multidisciplinary skills the future organisations would expect and how this qualification would give a participant an advantage in the career market.

He also explained how management accounting can help support crucial decision-making in all business functions and that this diploma can provide short-term and long-term solutions to enhance business performance in just two modules.
He went on to explain the reason for partnering with CIMA, as it was felt that it fulfilled a critical need for upskilling non-finance professionals with Management Accounting skills. KPMG will also provide industry input to the programme drawing from its wide and varied industry knowledge gained over the years. Industry experts from KPMG were also present at the orientation.

At the session, CIMA Sri Lanka Country Manager Zahara Ansary ACMA, CGMA, spoke about why CIMA saw the need for such a certification.

"In an era where life-long learning is the only way forward to excel in business or your chosen profession, this is an ideal certification for those who don't have a professional qualification in finance or accounting. In today's world, those in other professions such as engineers, lawyers, IT staff, etc. need management accounting knowledge as they need to work with costing and revenue most often and this would help them in crucial decision making."

Ansary mentioned that CIMA, being established in 1919 was a very futuristic qualification that has evolved with the times. CIMA is present across 184 countries and their graduates and members are employed by the Top 100 global employers.

The Association of International Certified Professional Accountants (The Association), was created in early 2017 when CIMA and The American Institute of CPAs (AICPA) joined forces to take the accounting profession forward and now has over 667,000 students and members.

The top three value adds in following this diploma, according to Ansary, was firstly the recognition the participants will receive as it comes from a global chartered body of accountants, then the learning outcomes which provides them with new competencies and most importantly the fast track route to success. That is, on completion of the diploma (including the two assessments), they will receive a globally recognised CIMA Diploma in Performance Management alongside a CIMA-KPMG Course Completion Certificate. They can then apply to proceed with the prestigious CIMA professional qualification.

Subject to a rigorous review of work experience, they can enter the qualification with exemptions, thus opening up new avenues for their careers. The CIMA qualification has always worked as a global passport for students and members from Sri Lanka, with many CIMA members leading businesses in Sri Lanka as well as overseas.

Ansary also noted that having the practical business side covered through KPMG expertise is a salient benefit of this diploma, which will help the participants immensely. She was also thankful to Wisdom Business Academy, the largest CIMA tutor in Sri Lanka for coming on board as the Delivery partners. She also mentioned that those possessing other qualifications are encouraged to participate as CIMA certifications/ qualifications will always add value and showcase to the world, that the holder has both financial and business acumen.

Those wishing to register are encouraged to contact CIMA on 0112503880. The program starts from 9 February.