Requests every Sri Lankan to rise for solidarity as one family setting aside differences
The Management Club (TMC) joins the rest of Sri Lanka and the world in mourning, following atrocious act of terrorism that devastated the country on Easter Sunday. Sri Lanka is still shaken in the aftermath of the horrific Easter attacks that has taken many lives, injuring hundreds more, disrupting the peace of people and disabling the economy of the country. The Management Club strongly condemns brutal acts of this nature and requests every Sri Lankan to rise up for solidarity as one family setting aside differences to assist in restoring the country to normalcy.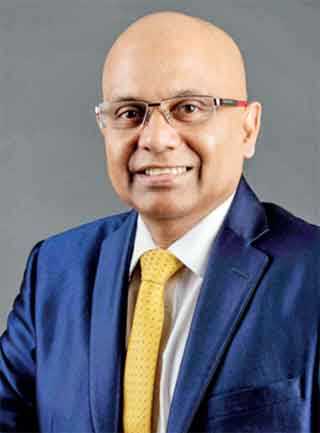 Murali Prakash


"We are indeed shaken and shocked by the most devastating terrorist attacks that clutched the lives and peace of this beautiful island. The TMC extends our deepest condolences to the victims and their families/friends and wish them strength and wisdom to tread through these difficult times," stated Board of Management President Murali Prakash.
"In the past, Sri Lanka has experienced adversities of this nature. These adversities have moulded us to be more tough and resilient enabling us to overcome loss and trust in the goodwill of our friends and neighbours. Therefore, as a nation, it is now time that we defeat this extremism, bounce back stronger, embrace our diversity and contribute positively towards restoring the economy.

"TMC extends its cooperation to the Government and security forces in their pursuit to restore the country to normalcy. Therefore, we urge these authorities to hasten the process and assure security to all fellow Sri Lankans and initiate a credible action program to prevent a repetition and stabilise security in the country. We also request all our members to do their little bit, ensuring Sri Lanka gains back its lost glory – the safe Island of Paradise," Prakash concluded.

The Management Club, which was inaugurated in 2002, is the premiere institution facilitating networking and career development among the management fraternity. TMC, an initiative of The Chartered Management Institute UK and is in existence with four active Clubs in Colombo, Mount Lavinia (Berjaya Beach Hotel), Kalutara (Hibiscus and Ramadia), and Negombo (Camelot Beach) with its CSR arm 'Enable the Disabled' (ETD).