TMC with the training specialist Zion Consulting is organising a unique series of 'Leadership in Management' programs commencing in August. The Leadership in Management program has been put together for working managers and executives who have little time for training.

The unique modular design of this program provides for great flexibility, as participants can pick what they need from a menu of self-standing modules giving the participants the ability to build capacity in areas they feel they need to improve. This also has the effect of being very affordable. The interactive methodology enables the participants to learn very quickly, and transfer the skills they learn at the workshop to their workplace immediately.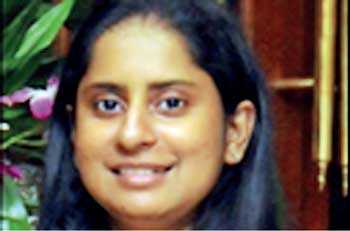 The programs will be held at the Galadari Hotel. A distinguished and well-known trainer –Denuka Perera with enormous experience in training and coaching will facilitate these programs. Denuka is an HR Consultant with 23 years hands-on experience. She is a Trainer, Visiting Lecturer – IPM, Faculty Member Miloda Academy of Finance and the CEO of Zion Consulting. A program titled 'Leadership Values' was held on 25 July at the Galadari Hotel and Denuka Perera elaborated the following:
Values

A person who knows his own values, beliefs, and principles is much more likely to be a good leader than someone who does not know himself or chooses to remain blind to his ethics and values.
Respect

Respect also called esteem is a positive feeling or action shown towards someone or something considered important, or held in high esteem or regard; it conveys a sense of admiration for good or valuable qualities; and it is also the process of honouring someone by exhibiting care, concern, or consideration for their needs or feelings.
Integrity

Integrity is the practice of being honest and showing a consistent and uncompromising adherence to strong moral and ethical principles and values. The root of integrity is about doing the right thing even when it's not acknowledged by others, or convenient for you.
Accountability

In leadership roles, accountability is the acknowledgment and assumption of responsibility for actions, products, decisions, and policies including the administration, governance, and implementation within the scope of the role or employment position and encompassing the obligation to report, explain and be answerable for resulting consequences.
Transparency

Transparent leaders are able to lead great companies and achieve great results because, over time, they have built solid relationships based on their integrity and character. They are reliable, predictable and committed to serving and supporting their team. Approachable and treat employees at every level within the organisation with humility, interest and respect. Good communicators, keep their employees informed with the right information at the right time. Employees know how to reach them for support. Good at sharing the 'big picture' with employees, helping them connect the dots between their job and the overall success of the organisation. Employees trust them to do what they say they will do. Open to feedback about their own performance and open to employees' ideas and opinions.