Athula will be speaking on a very interesting topic – 'Employee turnover and its impact on Organisational Historical knowledge'
When employees leave organisations they carry with them knowledge they gained while in employment, can this knowledge be replaced?
Losing an employee – losing knowledge
What leaving employees take
Losing an employee with organisational knowledge – is it good or bad?
What type of knowledge will the organisation lose?
Athula is a Founder Member of TMC, first Chairman of TMC Colombo and the Past President of Board of Management TMC.He holds an MBA and LLM and a Diploma in Bank Management. He has held senior managerial positions in the banking and finance sector. He has over 35 years' cross functional experience in banking and finance, business development accounting and auditing, manufacturing, training and development.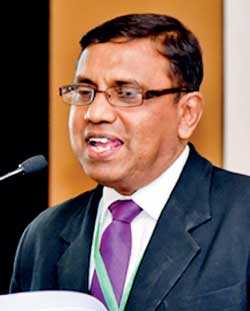 Do not miss this interesting presentation. Diarise and keep the date free.

All members are welcome to listen, learn, enjoy, interact and network. Members may bring guests who may be interested in joining TMC. Rs. 750 will be charged from the members of TMC and CMI, Rs. 900 from the Partner Members and Rs. 1,000 from the guests for light refreshments and drinks.

Members/partners and guests are requested to confirm their participation early to TMC Office by calling Joseph/Ashley on 011 5860000 or by emailing tmc.srilanka@gmail.com.