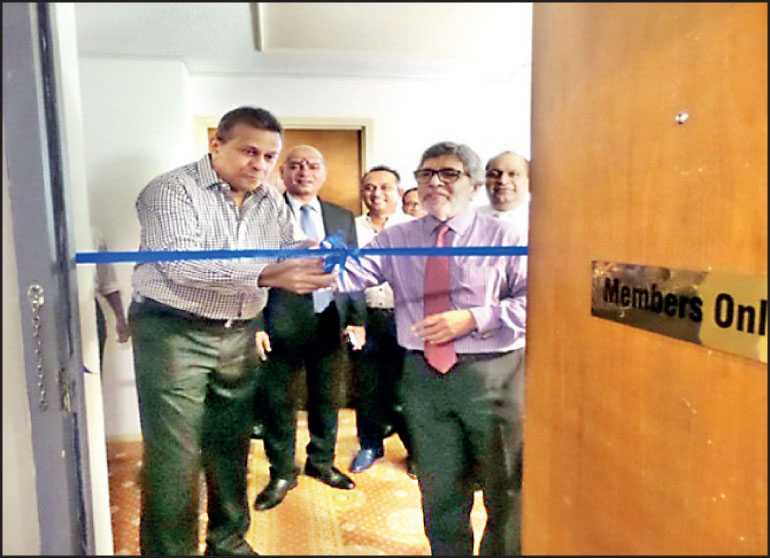 Galadari Hotel General Manager Sampath Siriwardena cutting the ribbon assisted by President Emeritus Fayaz Saleem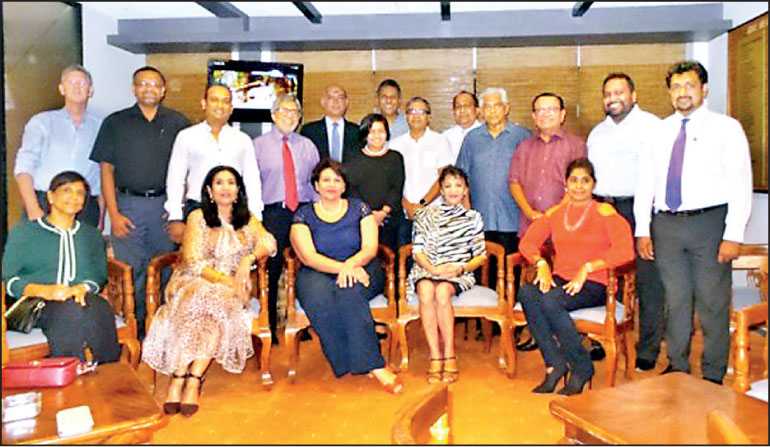 Some of the guests and members at the re-opening
---
The Board of Management was honoured by the presence of Galadari Hotel General Manager Sampath Siriwardena who graced the occasion as Chief Guest to formally re-open TMC's expanded lounge, meeting rooms and boardroom on 5 March at 7:30 p.m.

Siriwardena and his team at Galadari have provided immense support and cooperation towards TMC's progress during the past five years' occupation of the hotel; hence his presence together with Food and Beverage Director Thushantha Kariyawasam was in many ways to convey TMC's appreciation. The Board of Management thanks both of them for their kind presence in spite of their active work schedules.

Among other distinguished guests who were present at this event were Hibiscus Beach Hotel Kalutara (TMC Kalutara Host Hotel) Managing Director Lakshmi Fernando, Camelot Beach Hotel Negombo (host hotel of TMC Negombo) Chairperson Maryse Adams, TMC founder and President Emeritus Fayaz Saleem, President of the BOM and other senior members of TMC were also present.

In a brief address President Emeritus Fayaz Saleem thanked all those present, very specially Sampath Siriwardena and Thushantha Kariyawasam for their gracious presence. He made special mention of the considerable support and cooperation extended by Siriwardena and Kariyawasam and other members of the Galadari Hotel management and staff who have provided their unstinted support and cooperation during past six years of their occupation of the hotel.

Fayaz Saleem also recognised the great efforts of the outgoing President of the Board of Management Murali Prakash for having almost singlehandedly with the assistance of a generous architect and contractor transformed the otherwise small lounge and boardroom to a more spacious lounge, with two meeting rooms and a much larger boardroom. On behalf of the Board of Management and the entire membership he conveyed his special thanks to him.

The premier TMC premises has taken on a much more modern and well-designed appearance with new furniture, much of it courtesy Murali Prakash. The members of TMC Colombo, Mount Lavinia, Kalutara, Negombo, and Wattala would be proud to patronise the refurbished premises.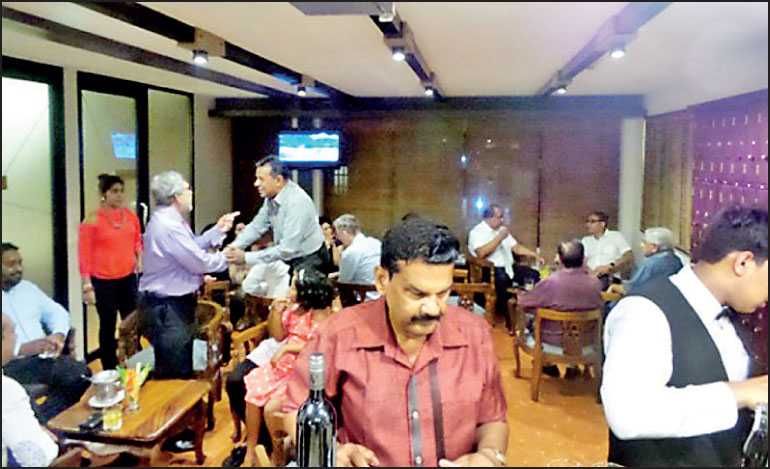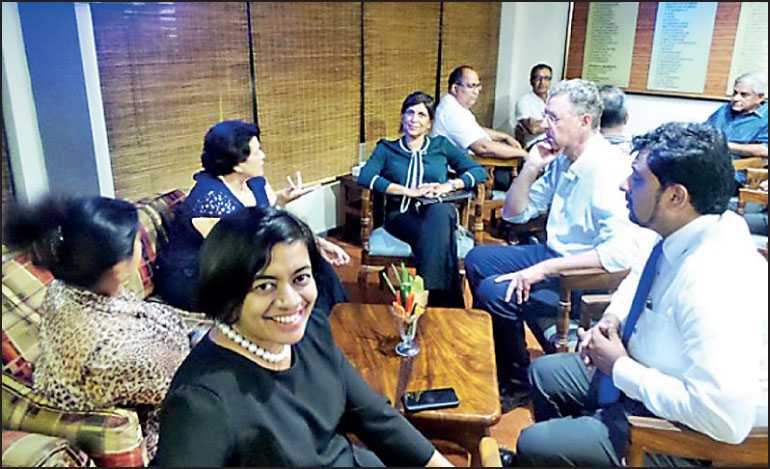 Fellowship
---