By Dr. Madhu Fernando
What happens when good people leave the organisation?

When I was listening to the speech on 'Employee turnover and its impact on organisation's historical knowledge' by Athula Jayasekera during the TMC member forum, I remembered how my first mentor in my first work place in Australia has transferred his leadership tacit knowledge to me. He has crafted a well-planned know-how transfer process to ensure yeas of his experiences, observations and the ways of working will be captured by me, who was next in line as his successor, before he handed over his work.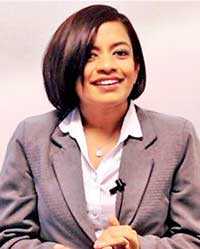 Athula has debated that losing employees has a connection with losing organisational knowledge, especially tacit knowledge, which employees have experienced, observed and learned on the job, and not usually documented or communicated. Tacit knowledge is only passed through the socialisation and mentoring, just the way my mentor has shared it with me.
Will organisations lose when employees leave?

Athula has shared his personal observations and experiences on how some organisations lost their competitive advantage when their key people left the organisation, and have joined the competition. They took away the knowledge they gained, but the members debated whether organisations really lost anything. One member highlighted that some of those organisations have still stayed above their competition even after their key employees left. Session was interactive and entertaining as Athula has opened up a comfortable ground for discussions and facilitated an unbiased conversation.
Strategies for capturing tacit knowledge

Best strategies to capture tacit knowledge will be mentoring and know-how transfer process. In today's fast paced environment where employees enjoy shorter employment cycles, and moving from one place to another, there is no time or room for succession planning which includes mentoring component.
Historical knowledge and innovation

When asked about the conflicting ideas of building organisations on past experience versus designing them with new thinking and innovation, Athula has highlighted that historical knowledge should not go neglected, even in a most innovative environment.