Greetings for a peaceful and prosperous 2019!
---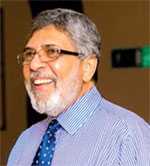 TMC President Emeritus Fayaz Saleem
I take this opportunity of wishing the Committees of the Board of Management, the Executive Committees of TMC Colombo, Mt. Lavinia, Kalutara, Negombo and our CSR Arm – Enable the Disabled together with the entire Membership of TMC and the Chartered Management Institute a year of peace, prosperity and happiness in 2019.
I must thank all our sponsors, partners and staff who have supported TMC during 2018 and I am certain that they would continue to do so in 2019. A very special thanks to our host hotels – Galadari, Berjaya, Mt. Royal Beach, Camelot, Hibiscus and Ramadia for their unstinted cooperation towards the success of TMC.

Our grateful thanks to Nisthar Cassim and the staff at the Daily Financial Times for their help to keep the name of TMC alive and for effectively communicating TMC news, views and events throughout the year.
---
Greetings for a happy and prosperous new year
---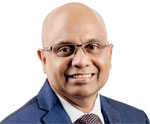 President Board of Management, The Management Club Murali Prakash
As we come to the end of yet another eventful year, I take this opportunity to thank all the members for the commitment and continuous support extended to The Management Club.
In the year 2019, we hope to revamp and reposition the Club to be the most sought-after management club in Sri Lanka. This would include a new look, additional membership benefits and much more opportunities for networking and knowledge sharing. I will share more information on our plans for 2019 in due course.

Please continue to patronise the club and extend your support as always.

I wish you and your families a happy, peaceful and prosperous 2019.
---
New Year greetings!
---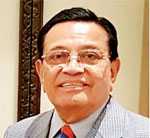 Dr. Anver Dole Chairman, TMC Kalutara
We are on the threshold of a brand new year. Let us leave the histrionics in Parliament behind us, and rejoice that the Judiciary has asserted its independence and democracy is alive and kicking in Sri Lanka.
May good governance and the rule of law and order prevail, and let us all join hands and move forward as one Nation, in the understanding that true democracy is to respect and safeguard the rights of the minorities.

My earnest wish is that 2019 ushers in new happiness, new goals, new achievements and new inspirations in your life.

God Bless all of you! Theruwan Saranai!
---
Compliments of the season
---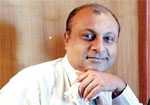 Jayantha Gunasekera, Chairman, TMC Mount Lavinia
The Management Club of Mt. Lavinia wishes all members, their families and sponsors a happy, peaceful and a prosperous new year.
We take this opportunity thank our sponsors, our host Hotel Berjaya Mt. Lavinia and its General Manager for the unstinted support extended to the Club throughout the year 2018.
---
With best wishes for 2019!
---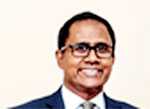 Manjula Wijemanne Chairman, TMC Colombo
The Management Club of Colombo wishes all their members, families and their loved ones a Happy New Year! May you enjoy a year of peace and good health!
---
Seasonal greetings!
---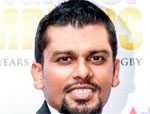 Gehan Amarasinghe Chairman, TMC Negombo
With best wishes for the new year and looking forward to revamp and reposition the Club in 2019.
---
New Year Greetings
---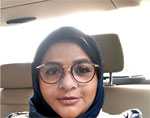 Jezaayar Hassendeen Chairperson, Enable The Disabled
Enable the Disabled (ETD) Foundation is proud to say that the past year was one of momentous proportions for us. We are happy to say our goal, of empowering persons with disabilities and ensuring inclusiveness and equality, has been given a new impetus as we opened our very first inclusive park at the Cotta Children's Park. Although we still have a long way to go before we reach our goal, every step we have taken towards it has filled us with pride. We look forward to the endless possibilities the New Year will bring us.