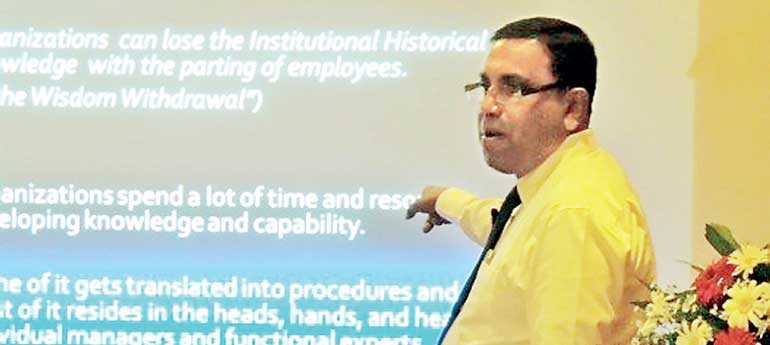 TMC Colombo Member Athula Jayasekera speaking at TMC's Members Speak
---
Addressing members and guests at TMC's Member's Speak which was held at the Galadari Hotel on 21 March, TMC Colombo Member Athula Jayasekera spoke on 'Employee turnover and its impact on organisational historical knowledge'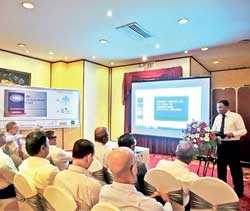 Sharing some thoughts on employee turnover he explained in detail the reasons why employees leave their organisations and what is lost with parting of the employees. He stressed that human assets cannot be purchased outright and human assets enjoy the right to leave the organisation at their will. Employee turnover can be voluntary or involuntary. However every parting employee takes with him/her the knowledge and experience gained during his/her stay in the organisation and organisations find it difficult to replace the knowledge lost.

Athula drew attention to a quote from Richard Branson – "Success in business is all about People … People and People. Whatever industry a company is in, its employees are its biggest competitive advantage."

He wrapped up the presentation by educating the audience on how to prevent/mitigate the loss of knowledge gained by employees leaving organisations, thereafter in an interesting interactive session, participants brought out complications they face in their places of work and a few antidotes were given by Athula.