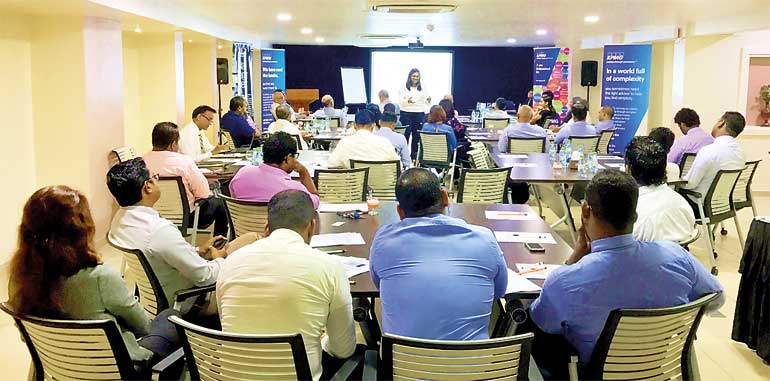 Given the importance of raising awareness and ensuring family businesses carry forward their legacy, the Family Business Division of KPMG in Sri Lanka organised a forum in the Maldives to discuss key challenges faced by family businesses and the ways to overcome such challenges in a practical way.

The forum was facilitated by subject matter experts Thamali Rodrigo - Partner and Head of Family Business,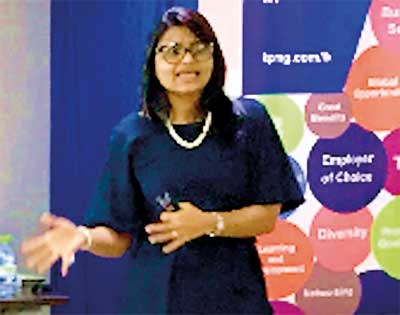 KPMG in Sri Lanka and Pyumi Sumanasekara - Associate Director, Family Business, KPMG in Sri Lanka.

Family Business Head Rodrigo stated: "The challenges faced by families in businesses are largely similar in nature anywhere in the world and these challenges are predictable to a great extent. Families that plan ahead for these predictable changes face and overcome the challenges successfully."

She went on to say: "As the trusted advisors to many family-owned businesses in Sri Lanka, we believe educating families in business regarding the importance of planning for these predictable challenges is an important requirement."

She added that "KPMG in Sri Lanka has a great relationship with the Maldives, with its branch being very successfully operated for many years. We are very proud that we were able to successfully conclude the first family business awareness session in the Maldives with the intention of creating awareness for Maldivian families in business."

Speaking on longevity, succession and carrying on the family legacy, Pyumi said: "Planning for a structured approach to ownership and management transition is important. Once the process is planned and agreed by the family, there will be much-needed clarity for everyone who is involved in the family business.

"It is very important that families find time to sit through a process to understand and discuss the pros and cons and arrive at a mutually agreed set of principles to guide them through the predictable challenges."

The importance of governance in family businesses and succession planning is an aspect which has created a lot of interest in Sri Lanka. Many families in business in the Maldives are reaching the transition stage and significant interest was demonstrated during the forum. KPMG's family business practice in Sri Lanka, which has extensive experience working with family businesses in the region, is geared to managing the sensitivities that arise with transitions and guiding families successfully.

Commenting on the event, Chamara Abeyrathne, Partner in Charge, KPMG in the Maldives, stated: "Our aim is to bring valuable experience and knowledge within the KPMG network to address the growing business community in the Maldives. We recognise that family businesses have their own unique needs and as trusted advisors we are committed to bringing the best resources within our network and helping family businesses excel at every step of their business journey."

To realise their potential and further strengthen local family businesses, KPMG in Sri Lanka has had several discussions and workshops over the past two years which include workshops facilitated by KPMG global subject matter experts Christophe Bernard - former Global Head of Family Business at KPMG; Richard Cooper - Family Business Advisor from KPMG in Australia and Dr. Alexander Koeberle-Schmid - Senior Manager, KPMG in Germany.

KPMG also recently hosted its Regional Family Business Conference in Dubai offering family businesses the opportunity to explore the latest trends, opportunities and challenges for family business groups.

On KPMG's invitation, Dilmah Founder Merril J. Fernando and Dilmah Ceylon Tea Company Plc Chief Executive Officer Dilhan Fernando addressed the conference on 'Family Commitment to Social Responsibility' where they elaborated on the immense value addition to local communities on various projects undertaken by the MJF Charitable Foundation through a focused approach and long-term vision.

Over 80% of global enterprises are family-owned, while in Asia and in Sri Lanka over 85% of enterprises are family-owned. Therefore, KPMG believes sustaining healthy growth in family businesses will ensure sustainable growth in any economy.