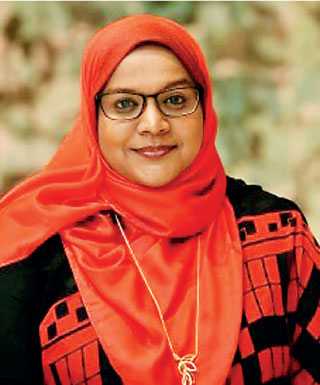 Zahara Ansary
---
Disruption is everywhere. Pre-COVID most businesses had thought technology was the largest disruptor but today we are aware how life changes most abruptly. In today's world, managers have a lot on their plates, in not just driving their functions forward but also in being aware of the opportunities to transform their businesses as well as their industries.

As per a research done by Gartner (https://www.gartner.com/smarterwithgartner/9-future-of-work-trends-post-covid-19/0, the future of work trends post COVID will pose many challenges to managers. With the increase in remote working, opportunities for contingent workers/gig workers will arise – which would also mean better skill availability in the market whilst also changing the employer's role to expand as a social safety net. The humanisation/dehumanisation of employees is an important aspect for all managers to be aware of.

Organisations will need to transition from designing for efficiency to designing for resilience. Chartered Global Management Accountants (CGMAs) are known to drive value to the businesses they are in by monetising every opportunity. Adoption of digital transformation strategies and having digital literacy as well as skills was emphasised mostly at this session by our member Mahesh Amarasiri, who touched on CIMA's competency framework. Some of these digital areas spoken of included skills to assure job security in the future such as the use of AI, ML, RPA and Cybersecurity. CIMA strongly believes that today's finance leaders should have a digital mindset, skills and be able to understand the technologies and this is why we have included such topics and skills into our Professional Qualification since 2019.

This session was quite engaging as we touched on the best advice for Marketing, HR and Finance managers. Some critical areas explored was the spend on traditional vs. social media and how to build the brand loyalty at these times when other brands do not spend. Reskilling and upskilling of employees with a people first mindset will be important for all organisations in order to build resilience to meet challenges such as those that we have in front of us today.

I am grateful to TMC and Fayaz Saleem as well as our three eminent presenters who put in a lot of effort to bring value to the participants on the given theme. I absolutely loved the way the session ended on a positive note that we should move forward. Sri Lanka is nation that has being resilient despite all setbacks and we have great potential. Just last week we noticed how two of our ladies (who proudly happen to be CIMA Fellow members) shattered the glass ceiling in being the first non-European to be elected as CIMA Vice President (Melanie Kanaka) and was named as the first female CEO of a Sri Lankan conglomerate (Kasturi C. Wilson). The opportunities are out there and managers should invest on their employees and see the results!