Breakdowns in communication cause major problems for managers. We can all recall experiences of communication failure.
Risking poor communication

Most leaders understand the consequences of poor financial management, but not all leaders appreciate the importance of communication skills for leadership and management. In other words, the risks that come from a poor approach to communication are underestimated.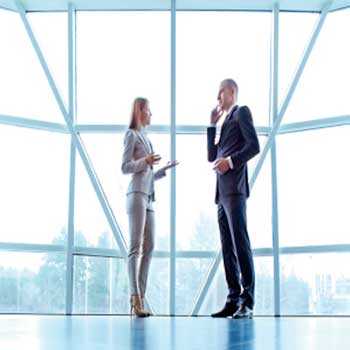 More than half of all change programs fail to meet their objectives and this is often attributed to managers being unable to deal with employee resistance to needed changes. Inadequate communication is also a factor in many accidents and safety incidents. We have all seen managers manipulating communication for their individual gain, or other situations where lack of communication caused problems. Poor communication is one of the largest areas of self-handicapping in business organisations.
The surprise of learning communication as a two-way street

Communication is a process of exchanging verbal and non-verbal messages and is a continuous two-way process. A prerequisite of communication is a message conveyed through some medium to the recipient – voice, email, presentations, or posters. It is essential that the message gets to the recipient and is accepted and understood in the same terms as intended by the sender. It is also important that the communication media and techniques create a culture of openness and trust in the organisation. This is what increases innovation, early identification of problems, and creates the mastery goal orientation needed for exceptional productivity.

Too much information, poorly framed messages, inappropriate channels, and incomplete feedback from the recipient to the sender on how well the message is understood and accepted can all be self-handicapping. It is the leader's responsibility to ensure that all take place effectively.
Non-verbal communication

Nonverbal communication is also important: gestures, eye contact, touching, running a few minutes late to a meeting, and physical appearance. Non-verbal cues convey information that can be self-handicapping.

For example, let's look at two forms of posture: 'open' and 'closed'. Open is facing the other person with good eye contact and open arms. Closed means arms folded, legs crossed or positioned at an angle to the other person. A closed posture will inhibit conversation with an employee.

Every culture has different levels of physical closeness which are expected or tolerated. When someone violates an 'appropriate' distance, people may feel uncomfortable or defensive. Non-verbal cues can become a barrier to effective communication – they must match the verbal message. Remember, 'What we say' is often less important than 'How we say it'. Words are only a small part of our communication.
Business communication

The most successful way of communicating in a workplace is to treat each other as both friends 'and' as task partners. Self-handicapping in communication occurs by not developing an open and trusting communication culture.
The communication culture

Many organisations with remote employees rely on email, for instance; but face-to-face communication – even by phone – is more conducive to the give and take needed to build trust just as small group meetings help open two-way communication more than PowerPoint presentations.

Communication culture is the glue that holds teams and organisations together. This glue can be a driver or an obstacle to performance; exceptional managers understand this.
(Extracted from the internet.)