Management is an activity concerned with guiding human and physical resources such that organisational goals can be achieved. Nature of management can be highlighted as:

1.Management is goal-oriented: The success of any management activity is assessed by its achievement of the pre-determined goals or objectives. Management is a purposeful activity. It is a tool which helps use of human and physical resources to fulfil the pre-determined goals. For example, the goal of an enterprise is maximum consumer satisfaction by producing quality goods and at reasonable prices. This can be achieved by employing efficient persons and making better use of scarce resources.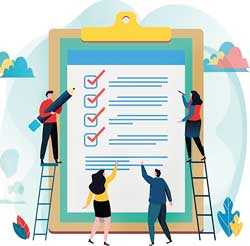 2.Management integrates human, physical and financial resources: In an organisation, human beings work with non-human resources like machines. Materials, financial assets, buildings etc. Management integrates human efforts to those resources. It brings harmony among the human, physical and financial resources.

3.Management is continuous: Management is an ongoing process. It involves continuous handling of problems and issues. It is concerned with identifying the problem and taking appropriate steps to solve it. E.g. the target of a company is maximum production. For achieving this target various policies have to be framed but this is not the end. Marketing and Advertising is also to be done. For this policies have to be again framed. Hence this is an ongoing process.

4.Management is all pervasive: Management is required in all types of organisations whether it is political, social, cultural or business because it helps and directs various efforts towards a definite purpose. Thus clubs, hospitals, political parties, colleges, hospitals, business firms all require management. Whenever more than one person is engaged in working for a common goal, management is necessary. Whether it is a small business firm which may be engaged in trading or a large firm like Tata Iron & Steel, management is required everywhere irrespective of size or type of activity.

5.Management is a group activity: Management is very much less concerned with individual's efforts. It is more concerned with groups. It involves the use of group effort to achieve pre-determined goals.