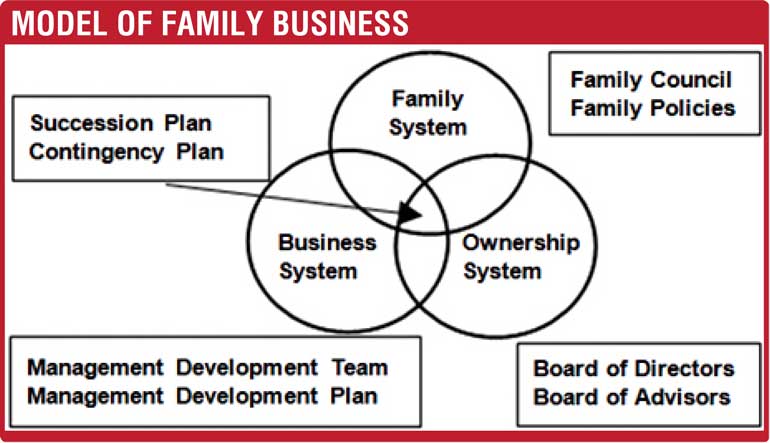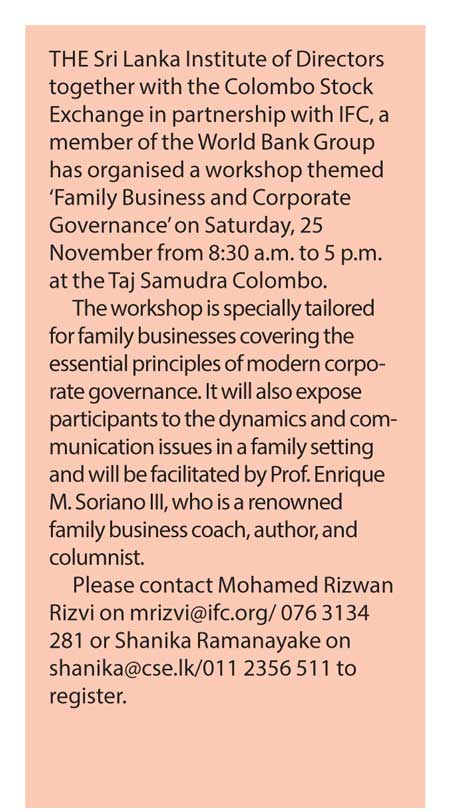 By Prof. Enrique Soriano

"Father founder of the company, son rich, and grandson poor" is Mexico's powerful equivalent to Asia's popular saying about family-owned businesses, "Wealth shall not last three generations!"

Citing an article penned by Lee Iwan, a leading business strategist in Mexico, he avers that the "founder works and builds a business, the son takes over and is poorly prepared to manage and make it grow but enjoys the wealth, and the grandson inherits a dead business and pronto an empty bank account."

Family governance

is non-negotiable

I always reiterate that the first step towards governance is for family members to be cognisant of the major causes of the tension. Second, after identifying the source, the family with the assistance of a family business advisor, proactively work to ensure that adequate measures are adopted so that those conflicts do not spill over to the other circles (John Davis et. al. Three Circle Model). Lastly, if there are differences, they must not be avoided. This will only postpone the issue and create bigger problems in the future.

I strongly encourage the patriarch/matriarch not to waste time in pursuing the governance process. Your action now can help your grandchildren avert not just going back to being part of the "poorhouse" but the ignominy of causing the demise of the family business during their watch.

But to be truthful and fair about the wealth dissipation issue as to which generation caused the demise of the business? The blame lies on the failure or inaction of the first and second generation to initiate governance and succession early.

Tension is normal

in a transition

When governance is initiated, natural tensions occur as they cannot be avoided. In fact, if there is no tension, it can mean that family members are passive, incompetent, either not thinking or trying to improve or have no power to assert. All of which are equally red flags that a family business will not last.

With any multi-generational transition, you can anticipate tension. With more family members, you can expect more complex family issues emerging that will further exacerbate and breed more tension.

It is important that family business governance be set in motion, where rules and expectations are articulated and compliance integrated in the family ecosystem.

It is equally important to note that "every single-owner enterprise passed through various stages of transition and the process improvement is dispersed over time". But when issues that cause strain and conflict remain unsolved during the governance initiatives, you can expect many of these challenges to manifest and re-appear when the second and subsequent generations enter the business.

3 components

of family governance

In a Harvard Business Review article with the same title penned by noted Family Business Professor, Dr. John Davies, he adeptly highlights three components of family governance:

a)Periodic assemblies of the family

b)Family council meetings for those families that benefit from a representative group of their members doing planning, creating policies, and strengthening business-family communication and bond.

c)A family constitution—the family's policies and guiding vision and values that regulate members' relationship with the business.

He further points out that for governance to be effective, there should be a working family assembly and family council that focuses on the roles and responsibilities of family members. He outlines the critical areas:
These are clarity on family member roles and rights.
Actions of family members, family employees, and family owners to act responsibly toward the business and the family.
Regulate appropriate family and owner inclusion in business discussions.