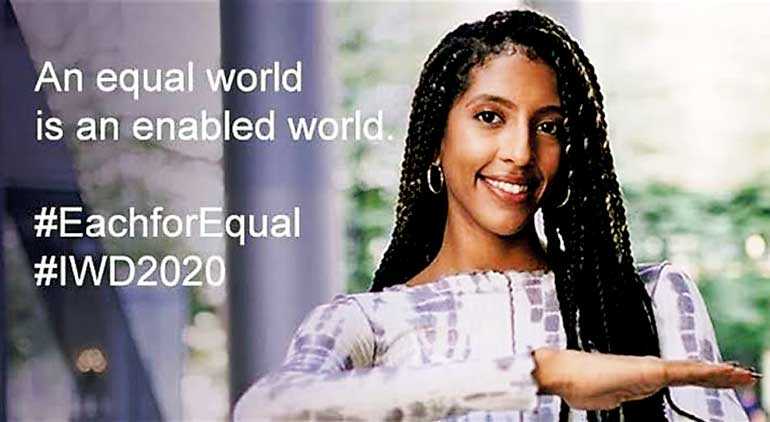 By Nilani Seneviratne

The International Women's Day is here again. Every year we gather during the month of March to celebrate women and each year the focus is on a specific theme. It celebrates the social, economic, cultural and political achievements of women and also marks a call to action for accelerating women's equality. Accordingly, this year the emphasis is on 'I am Generation Equal – #EachforEqual'.

What exactly are we looking for? Do women want to be like men, is that being equal? I'm sure all the women out their will say with one voice, "No way, we don't want to act like men". That's not what we are here for. We are here to work together with men. Complementing each other and collaborating to achieve goals and aspirations.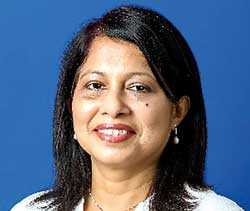 So, it's all about 'Collective Individualism'. Collectively we can help each other to create a gender equal world and make the change happen. We can all choose to be #EachforEqual. In a call to transform the world by ensuring equal participation for all, the UN Secretary General António Guterres said that the 21st century must be the century of women's equality. He further mentioned, "It is time to stop trying to change women, and start changing the systems that prevent them from achieving their potential."

Individually, we're all responsible for our own thoughts and actions day in day out. However, we can actively choose to break stereotypes, challenge gender norms, fight bias, celebrate diversity, broaden perceptions, and work towards empowering each other – we are stronger together!! Gender inequality is not a women's issue, rather it's a business issue as equality is essential for economies and communities to thrive. Further, gender parity is considered as a benchmark of progress, and has a direct link on the performance of economies and societies.

Women are resilient and resourceful economic agents and evidence shows that full participation of women in the economy drives better performing and more resilient businesses and supports economic growth and wider development goals for nations. Whilst there are many researches on the significant results of economic impact when women participation is high, 2015 McKinsey Global Institute Report shows that in a 'full potential' scenario in which men and women equally participate in the economy, approx. $ 28 trillion (26%) could be added to the annual global GDP by 2025. So, isn't this a massive potential we all need to start working on?

Empowering women in the economy and closing gender gaps in the world of work are key to achieving the 2030 Agenda for Sustainable Development, specifically 'Goal # 5 – Achieve gender equality and empower all women and girls'. Even though women comprise half of the world population, currently they are not being utilised in the labour market to their fullest potential. Economic empowerment of women is the engine for the global workforce that boosts productivity, increases economic diversification and income distribution in addition to other positive development outcomes such as healthier communities, decreased poverty, and better educated families resulting in more equitable societies.

Advocacy, more progressive mindsets and inclusive behaviours are needed from all as everyone can play an effective role in building gender parity. The rise of women is not about the fall of men. It's about collectively everyone striving for women's equality and forging ahead to make positive impact. In order to make significant progress towards ending gender disparities, it is vital to have the support of passionate men who are catalysts for change and most often the powerful stakeholders in large organisations and authorities in society.

The 'HeForShe' campaign initiated by the United Nations invites people from around the world to stand together to create a bold, visible force for gender equality. And it starts by taking action right now to create a gender equal world.

Equality is a continuous endeavour, not limited to one day 'tick the box' exercise. Collective action and shared responsibility for driving gender parity is paramount. Advocacy for equal and inclusive access, eliminating gender-based violence, legislation adopted to proactively advance equality, tackling adverse gender norms and promoting positive role models amongst both women and men will be integral to all dimensions of inclusive and sustainable development.

Women are the largest untapped reservoir of talent in the world. Investing in women and girls creates a ripple effect that yields multiple benefits, not only for individual women, but also for families, communities, and countries. Collectively every person can make a difference within their sphere of influence by taking solid action to help build a more gender equal world – #EachforEqual.
(The writer is a senior banking professional, entrepreneur, business consultant and a corporate trainer. She can be contacted on nilani.seneviratne@gmail.com.)