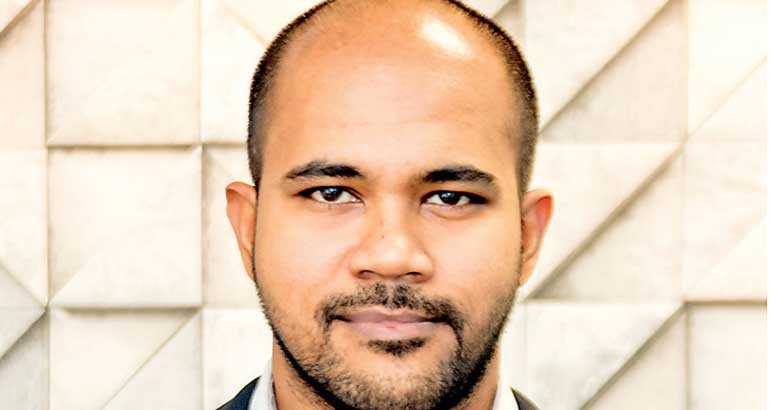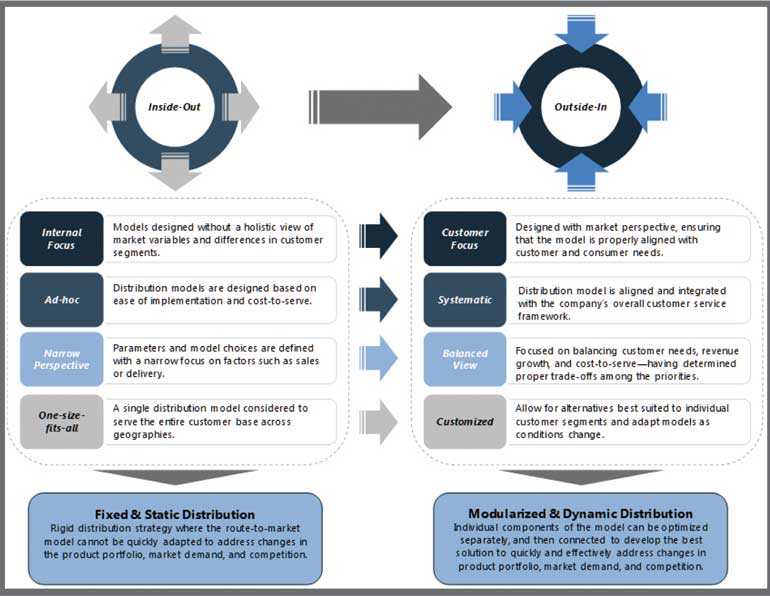 By Thivanka Bandara
Why optimise route-to-market?
Distribution plays a pivotal role in the overall growth of a company and often impacts its market share and future preparedness. In a rapidly changing competitive market, companies cannot afford to operate with a static distribution strategy. Continuously improving its distribution strategy and transitioning to a dynamic route-to-market model will enable a company to right size its sales cadre, to focus more on high potential outlets, and to sell high-profit SKUs. Ultimately, getting this strategy right will reduce overall cost-to-serve, improve sales excellence, and lead to profitable growth.

Most distribution strategies and route-to-market models used by Sri Lankan companies are those that have evolved organically through the years, developed by primarily taking an internal view point. As a result, these models are typically rigid, cumbersome, and have inefficiencies built into them. While having a home-grown, static route-to-market model is effective when a company's reach and customer base are relatively small, as a company's brand portfolio, customers, and SKUs continue to grow, there inevitably comes a point when the existing route-to-market model struggles to efficiently and effectively distribute products. In the short-term, this may only manifest itself in minor ways such as delayed deliveries or fluctuations in revenue and distribution cost. In the long-term however, these issues can snowball to a critical point that can throw the company into turmoil (Exhibit 1: issues need to be visualised):

In our experience working in this space, we have seen many companies in Sri Lanka facing one or more of the above issues – creating the urgent need to re-evaluate and re-design their route-to-market. The more diverse a company's business, the more challenging it is to do this effectively using a traditional approach. More often than not, managers take an internal view rather than a holistic and scientific approach when looking for solutions. Working with limited analytical inputs, most companies end up either increasing their sales force or investing in technology, such as SFA systems, assuming this will automatically solve the issues. While more sales representatives and/or a system can provide a short-term boost, without resolving the underlying problems, the model cannot be optimised and will remain inefficient.
How does a company re-design its route-to-market?
Re-designing a company's route-to-market can be an extremely complex task. In addition to the significant investment and resources required, the management must analyse a wide range of variables, consider multiple viewpoints, protect interests of multiple stakeholders, and be prepared for the potential impact on thousands of customers.

In order to efficiently re-design a company's route-to-market, one must use a data-driven approach to first identify underlying issues causing inefficiencies. However, most companies take a traditional approach at this stage, having endless meetings between the management and sales team to brainstorm and define the problem. Unfortunately, as participants view the issue from different lenses, companies end up with a gamut of problems that are difficult to prioritise. In these instances, we at Stax first use our data mining tools to unravel hidden relationships and causes pertaining to the most pressing issues. In parallel, we gather field-level insights by conducting multiple conversations with sales representatives, channels players, and competitors to strengthen our fact base. After synthesising and analysing this data, we then derive a set of recommendations to craft a customised and intelligent route-to-market solution.

Based on our experience, this approach should be anchored on looking "Outside-in" as opposed to the traditional "Inside-out" focus used by companies when re-designing its route-to-market. The "Outside-in" view is built upon four pillars and should act as design principles when developing the route-to-market model.

Based on these pillars, a modular approach should be used to design a structured and orderly route-to-market. It is imperative that management understand that a one-size fits all model, covering the entire country, will not provide the optimal solution. There are product, channel, and regional nuances that need to be considered during the design phase. Only then will the model result in the achievement of the company's objectives, better address the needs of its customer segments, and effectively manage changes in product portfolio – making distribution strategy a true differentiator compared to competition.

Individual components of the route-to-market (e.g., outlets, territories, product baskets etc.) can be optimised through a modular approach. These optimised components can then be mixed and matched to develop a model that best satisfies the strategic, customer, and cost considerations of the company. The benefit of this approach is that it provides the company with the ability to respond quickly to changes in corporate strategy and market conditions. For instance, this will allow a company to distribute a newly introduced product to the most suitable territory, via the most appropriate channel, to outlets with most potential, without going through the long process of testing the product across all outlets.

Along with the re-design of the model, we recommend that companies conduct a thorough audit of their distribution-related processes to identify and rectify gaps. More often than not, these processes have also organically evolved through the years and become extremely people-dependent. Setting up new processes and documenting them will reduce people-dependency, ensure successful implementation of the model, support achievement of the company's objectives, and increase value delivered to customer segments.
What are the benefits of optimising route-to-market?
Through our experience of working with companies in re-designing their route-to-market, we have seen significant benefits to our clients:

1.Reduced cost-to-serve: Through outlet classification, a company can rank outlets based on their current and future potential. This will enable the management to strategically increase the intensity and frequency of covering high-potential outlets and eliminate/reduce focus on unproductive outlets (E.g., serve the unproductive outlets through wholesalers). This focused selling will significantly reduce the cost of servicing the "tail" with regards to transportation and sales representative related costs. Additionally, a company can reduce or optimise marketing costs by setting targeted business development initiatives based on outlet classification. For instance, activation campaigns can use channel and outlet classification to better capture the most promising outlets.

2. Streamlined operations: Once the company develops the capacity to use the new route-to-market model, the management can reallocate sales representatives and resources to serve customers in the most efficient way. To support this, the management can put in place controlling measures and phase out people-dependent sales processes, allowing for better control over the entire sales process – from demand planning to territory demarcation and itinerary planning.

3. Improved sales force satisfaction: By defining the optimal number of outlets by considering outlet and area characteristics when demarcating new territories, a company can reduce the workload of sales representatives – increasing bandwidth both during and off-season. Having a manageable workload will improve job satisfaction, leading to an increase in sales force retention.

4. Optimised product availability: By modularising the route-to-market model at different levels, companies can make rapid changes if necessary, improving the ability to test and learn with new initiatives/products and reducing the risk of failure. Additionally, this approach ensures that a company optimally serve all outlets – including previously underserved outlets – based on current and future value to the company. This will lead to companies being able to increase product availability – have the right products at the right time – across key channels.

5. Increased sales revenue: By clearly identifying high throughput routes using a scientific approach, a company can ensure focused selling for high potential outlets. Additionally, re-classifying product baskets based on their product characteristics and selling patterns will also provide sales representatives with greater focus when selling.

In turn, all of these factors will contribute to a boost in sales and improve the future-preparedness of the company.
What's the upshot

for companies?
While optimising your route-to-market will provide numerous benefits, the overarching goal for a company would be to move beyond a static model and to evolve into a digitally enabled, dynamic, and agile route-to-market model. This will provide flexibility for companies and will create a platform for any product to launch from. Modularising the route-to-market model and introducing technology enhancements will allow companies to dynamically change individual variables – such as territory, route demarcations, and product basket – and gain data-driven insights on type and frequency of products to sell. However, companies often fall short in this stage as they do not have the required capabilities to create this platform. Stax's "RTM Optimiser" ensures this transition by automating the optimal route planning process. Developed using a proprietary technological framework, the platform allows for dynamic route demarcation and itinerary management, and workload and yield management based on multiple variables. Ultimately, paving the way for companies to continuously deliver products faster, better, and cheaper to the market.
(The writer is a Senior Consultant at Stax Inc., a 20-year old global strategy consulting firm with offices in New York, Boston, Chicago, Singapore, and Colombo. Thivanka oversees end-to-end delivery of projects across a diverse set of industries, advising clients on growth strategy, corporate planning, market feasibility and go-to-market strategies, supply chain optimisation, and investor facilitation. He can be reached at thivankab@stax.com.)