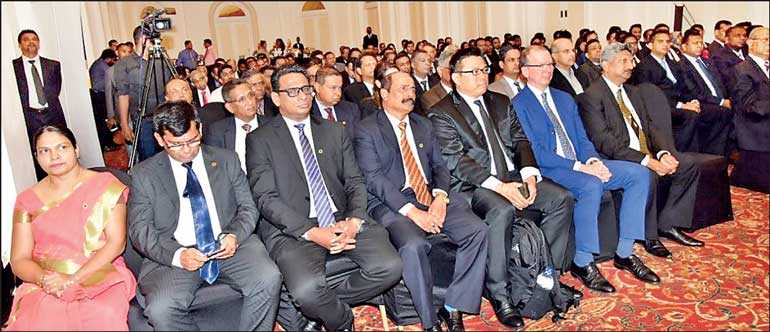 CMA Members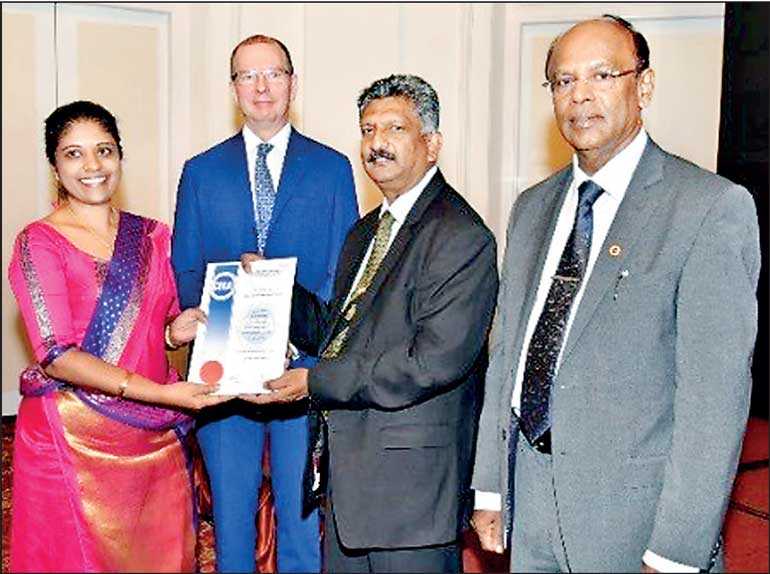 Associate member receiving the certificate from Chief Guest Prof. S.A. Ariadurai, High Commissioner of Canada to

Sri Lanka David McKinnon and Hennayake Bandara
---
The Vice Chancellor of the Open University of Sri Lanka Prof. S. A. Ariadurai was Chief Guest at the New Membership Awarding Ceremony of the Institute of Certified Management Accountants of Sri Lanka held on 9 March at the Taj Samudra, Colombo. In his address he stated that 7.5% of those who receive tertiary education have already migrated with an average annual migration level of 6000 professionals.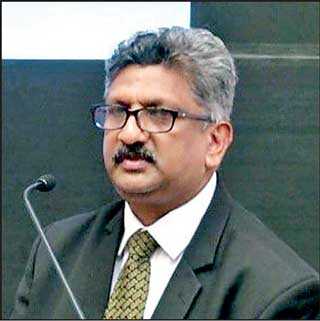 Prof. S. A. Ariadurai


"Education is the most powerful weapon which can be used to change Sri Lanka and the world. The gross enrolment ratio in tertiary education is only 20% in Sri Lanka, which is marked as lowest of all middle-income countries. The average among middle income countries is 33%. Only 5% of people within the 20 – 24 year age range are entered in to university. 8% are enrolled in other education institutes including professional institutes like CMA Sri Lanka. 3% in same age group enter technical education, vocational training.

"Every year 250,000 of Sri Lankans leave the country looking for foreign employment. With over 3 million people leaving the country during the last 10 years. According to the World Bank statistics, Sri Lanka has one of the highest rates of brain drain among the South Asian countries with 27.5% of those who receive tertiary education having already migrated with an average annual migration level of 6000 professionals. Therefore, as a country we do not have a choice but to further expand the supply of professionals. Only supply push can help the existing industry expansion and potentially attract future capital investments, including foreign investments into Sri Lanka. However, this expansion can put huge pressure on the higher educational institutes due to scarcity of resources, especially quality teaching staff and currently we are working with very limited intellectual physical resources."

The Vice President of CMA Sri Lanka H.M. Hennayake Bandara welcomed the gathering and stated that the New Members Certificate Awarding Ceremony would see the launch of the NDB-CMA credit card and the members' get-together. The Guest of Honour from CPA Australia MESA Regional Manager Leslie Leow in his presentation said that a special long-standing relationship with CMA had resulted in the signing of an MRA (Mutual Recognition Agreement) paving CMA Sri Lanka members a pathway to obtain the CPA Australia qualification while in Sri Lanka. This has opened up huge opportunities for CMA Sri Lanka members planning to come over to Australia. He was thankful to the CMA President Prof. Lakshman R. Watawala who was instrumental in this and was sorry to miss him today since he is indisposed. He further stated that the modern accountant has to be critical thinker and business analyst, looking at trends and development, and a good communicator able to provide sound advice to the board members and to the clients.

Prof. Ariadurai and High Commissioner of Canada to Sri Lanka David McKinnon, who was the Guest of Honour, gave away the New Member Certificates to 17 Fellow members and 54 Associate members together with Hennayake Bandara.

The vote of thanks was delivered by CMA Sri Lanka Council Member Adrian Perera, showering much gratitude on Ariadurai for his valuable address and presenting certificates to new members, Commissioner McKinnon, Leslie Leow and President Watawala. He also thanked the NDB for the issue of the NDB-CMA Credit card, CMA Council and the new members.