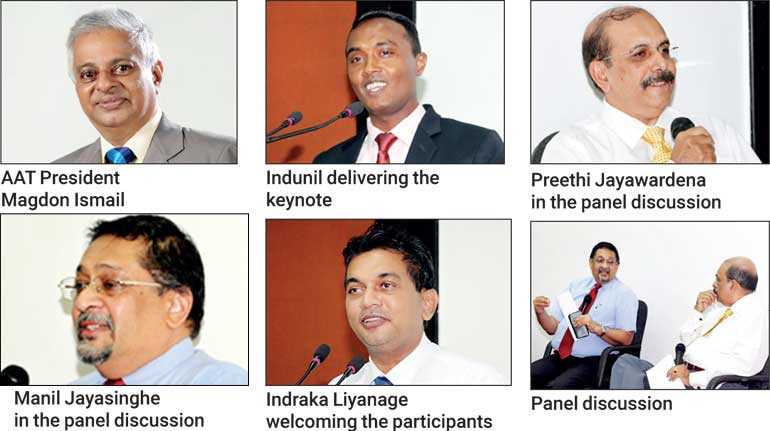 ---
Association of Accounting Technicians of Sri Lanka (AAT Sri Lanka) hosted a seminar on corporate governance for SMEs at the auditorium of AAT Sri Lanka. The main objective of the seminar was to educate and identify the important aspects of the small and medium entrepreneurs.
The key presentation was delivered by Brandix Group Senior General Manager, Group Risk and Controls Suranga Indunil, about emerging trends in corporate governance, risk and control as a business enabler, creating a governance architecture for the SME organisations and data analytics in action. The keynote was mainly explained with the recent case studies and the global emerging trends. After the presentation the panel discussion started with the panellists – Ernst & Young Partner Manil Jayasinghe and Commercial Bank of Ceylon Deputy Chairman Preethi Jayawardena.

The panel discussion mainly focused on the problems and obstacles for the SME industry and the discussion was fed by recent incidents. The SME industry needs to identify the potential business market and to develop their strategies according to the trending standards. This seminar was organised by the conference and seminar committee of AAT Sri Lanka at AAT Centre.