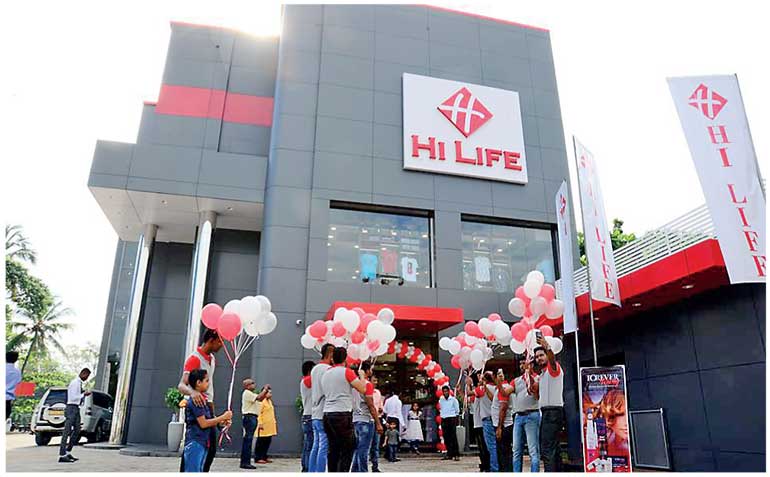 A fantastic new shopping experience has been unveiled in the heart of the busy town of Thalangama, Battaramulla.

Hi Life, the newest up-market department store opened doors to the public on 22 December. The chief guest for the opening was Manjula Buddhadasa, Member Western Province Council who graced the occasion with other distinguished invitees. Located conveniently in the town of Thalangama, on the Kaduwela Road easily accessible via Southern Highway and other main roads, the store is situated in a tranquil environment overlooking a lush green park, and will cater to the needs of shoppers looking for that something special this season.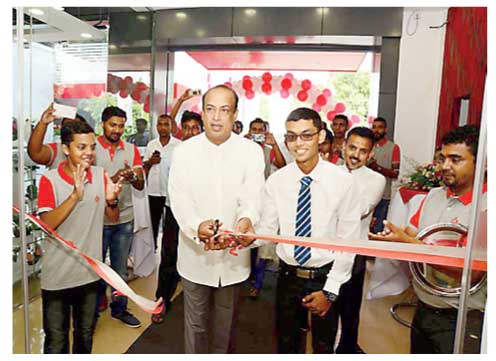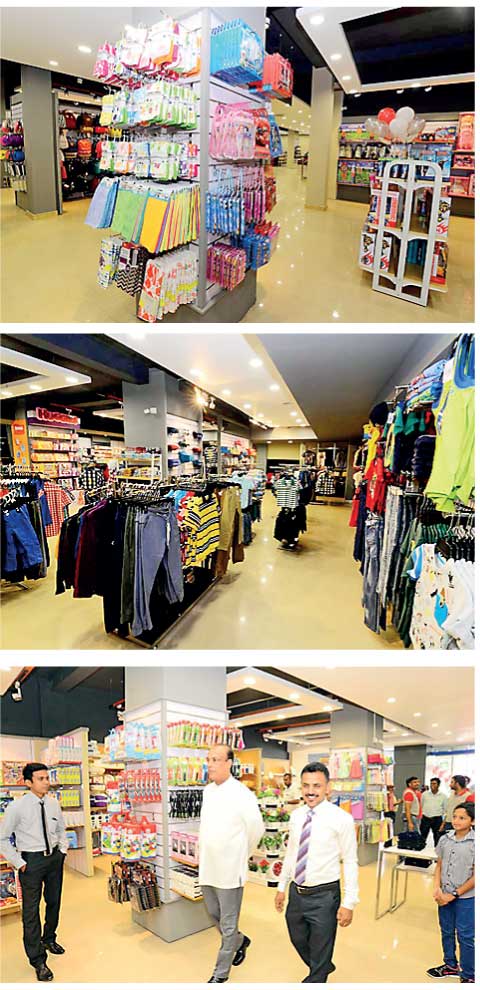 Hi Life, include ladies and gents wear, children's wear, travel wear, jewellery and accessories, exclusive lingerie, perfumes and even bed linen. A large parking area is available to ensure that you are not hassled during the festive season, and you can enjoy a care-free shopping experience. Even kids need not be bored while the parents shop, because Hi Life boasts if a fabulous play area for the kids.

Hi Life came into being when Founder Mohamed Rifan, a veteran in the field for over 24 years, finally decided to open up his own department store, knowing the needs and requirements of the shopping loving public. It is a family run business, which means that the service experience at the store will be much more on a personal level, as he believes that this is what makes the difference when it comes to creating a lasting impression in the minds of their clientele. Hi Life ensures a very spacious and entertaining shopping experience, with designer interiors soothing colour themes, and will cater to each and everyone's needs and wants.

It is especially convenient for those people who are attending to work at the Passport Office or ID Office, where they could spend their waiting time enjoying the experience and browsing through the exclusive goods at Hi Life.

Hi Life will be offering some fabulous offers and discounts during this festive season. Make your way to Hi Life and enjoy a whole new experience in shopping!

For more details visit https://www.facebook.com/hilifelk or reach 0773540805.