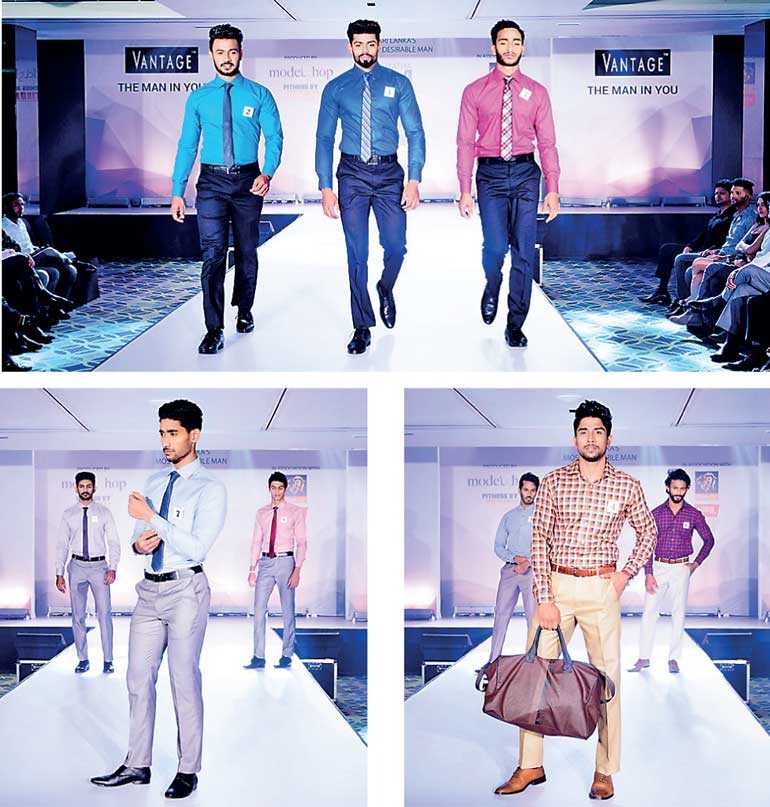 Leading men's clothing label under the umbrella of Ebony Holdings, Vantage, is the proud co-sponsor of the Siyatha Mr. World Sri Lanka 2018 pageant which will be held tomorrow at the Hilton Hotel, Colombo.

The Mr. World Sri Lanka pageant is a three-week-long competition which is designed to test all the contestants in different ways, presenting them with numerous challenges required to be the 'World's most desirable man'.

Vantage also conducted its own mini-pageant as part of Mr. World Sri Lanka 2018 under the theme, 'Vantage Man in You' which was held on 30 May at the Hilton Hotel, Colombo. The mini-pageant showcased some of Vantage's top-notch offerings and selected the contestant with the best personality, corporate look and etiquette as the winner.

Speaking about Vantage's co-sponsorship of Mr. World Sri Lanka 2018, Ebony Holdings Chairman Rasmy Raheem said: "The pageant is all about finding Sri Lanka's most desirable man and he will represent Sri Lanka in the Mr. World international pageant. Therefore, it is a great honour for us to earn the patronage of Mr. World Sri Lanka 2018. We are excited and happy to see the fierce competition this year and we are confident that the best man will win. We are glad that we joined the organisers in this great event."

Vantage is only one of the top-notch labels that come under the umbrella of Ebony Holdings. Their portfolio of high quality men's clothing labels also contains the very popular Ebony and Flash labels, all of which are at the forefront of setting the latest fashion trends in men's wear clothing. The company's commitment to quality and exceptional service has earned it much respect and esteem from its ever-growing and loyal customer base. The company continuously strives to improve its offering and meet the needs of its discerning clientele.

Ebony Holdings Managing Director Raseen Raheem added: "Every single aspect of our business is taken very seriously and we have an unwavering commitment to quality. Therefore, Mr. World Sri Lanka 2018 was an excellent opportunity for us to demonstrate our commitment to high quality men's clothing and showcase some of our best offerings."

Ebony Holdings is one of Sri Lanka's premier clothing suppliers and boasts a comprehensive distribution network spanning the island. Vantage, Ebony and Flash products are available at a multitude of retail establishments across Sri Lanka and this accessibility is a core strength for the company, allowing it to reach out to customers all over the country and provide them with the latest fashion at an affordable price. In the future, the company plans to further cement itself as a dominant player in Sri Lanka's clothing market through its unwavering commitment to quality and customer satisfaction.