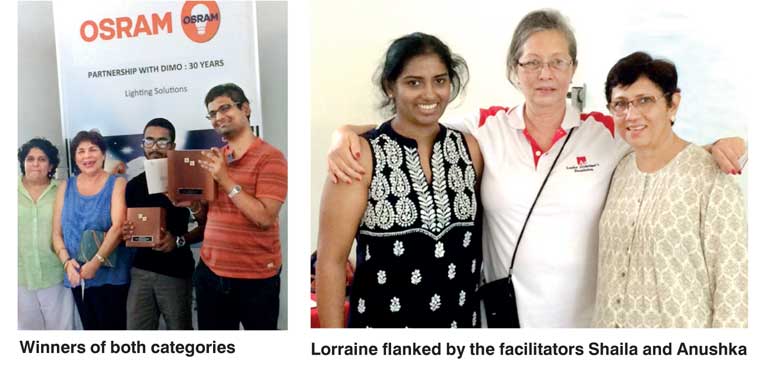 The Lanka Alzheimer's Foundation starts its calendar year with the much looked forward to Scrabble Bash which will be held on Saturday, 24 February from 9:30 a.m. to 4 p.m. at the Foundation's air conditioned auditorium at 100, Ketawalamulla Lane, Maradana (near Ananda College).

Scrabble is today considered as one of the many games promoted worldwide to stimulate brain activity. Social aspects of such games can reduce loneliness and depression which is a risk factor for dementia.

It is also a perfect way to get your brain cells working as you need to constantly come up with new words keeping in mind the word order used by your competitor. At the same time it challenges your ability to find ways of achieving high scores at every turn.

This essentially improves your memory and helps you retain information for longer periods of time and is especially useful for young children and older adults. Without any doubt, here is a game to be encouraged for any age group who enjoys discovering new words, being skilful in how you place your word and scoring at the same time.

Studies have suggested that the decades of playing intensive Scrabble has positive effects on cognitive abilities.

Consequently, the 'Scrabble Bash' which was launched in 2009 is now a well-attended annual event with the offering of attractive prizes that are up for grabs. This has been creating a competitive edge as well to the tournament. The Foundation welcomes the participation from the community and or/sponsorship.

Do register your names and participation by Monday 19 February by calling the office on 2667080. It is requested of the player to bring their own Scrabble Board.

Lunch and refreshments are provided during the day to participants only.