---
Platinum One Suites recently announced the opening of a luxury Thai spa, located on the fourth floor of the apart-hotel. The all-new spa is aptly named Sukhothai, which significantly means 'the dawn of happiness'. Sukhothai is also the name of a historic city in Thailand where ancient Thai techniques and teachings of world-renowned Thai massage treatment originated.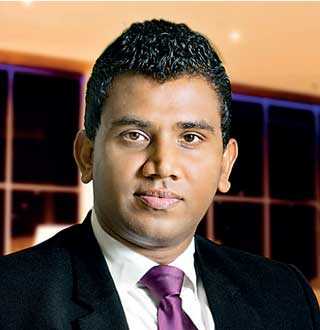 Mahesh Amarasinghe


The management of the spa will be carried out by Spa Ovations, a Thai-based spa management company which has been supplying luxury spa experiences under numerous brands in Sri Lanka for more than 10 years. The treatments and products are all Thai with the inclusion of age-old Thai expertise in the practices of professional therapists.

The new luxury spa at Platinum One Suites is a place devoted to enhancing the overall well-being of the human body, soul and spirit through a variety of professional services. The services provided at the spa are intended for relaxation, restorative and most importantly, therapeutic needs.

This keeps to the organisation's aims of providing support through assistance of clients with long-standing traditions of the client's emotional and physiological support. They strive to bring calmness to the senses while establishing a new level of health and wellness.

Guests of the new luxury spa will enjoy a range of spa experiences on offer which include hot stone massage, classical thai massage, facial relaxation, foot spa recovery therapies, colonic detox, and more. These exceptional spa treatments are extremely affordable. With many years of Thai expertise in their practice, the professional therapists at Sukhothai Spa perform treatments that are personalised and tailored to each client's need.

According to Platinum One Suites COO Mahesh Amarasinghe, "Platinum One Suites is relatively new to the hospitality market and we are looking at more and more ways in which we can provide our guests with a complete hotel experience. Although we are an aparthotel, our emphasis in terms of services and facilities are in line with that of a luxury hotel, where guests can enjoy seamless options from luxury and comfort to dining, recreation and now spa treatments. Of course, the spa is accessible not only to in-house guests but also to anyone looking to treat themselves to an exceptional luxury spa experience in Colombo."

The Sukhothai Spa also offers a steam room, sauna and a cold-water immersion pool. The Spa is open daily from 10 a.m. to 10 p.m. and can be accessed with prior appointments. Platinum One Suites is an apartment-hotel concept which was rebranded in early 2019. Conveniently located at the corner of Bagatalle Road along the bustling Galle Road in Colombo, the 20-story property boasts 66 expansive spaces, consisting of two-bedroom, three-bedroom and four-bedroom expansive apartment-suites; complete with housekeeping, concierge and butler services.

Designed for guests who appreciate refined luxury, Platinum One Suits offers cosmopolitan elegance and luxury to suit the lifestyles of today's discerning travellers and its central location gives easy access to all of Colombo.

Platinum One Suites are complete with artistic interiors, high-end furnishing as well as impeccable views of the ocean and city. Star-class services, luxury amenities and a feeling of infinite space and comfort are the stages for unforgettable moments alongside friends and loved ones.