Sri Lanka's favourite fashion and lifestyle department store Odel has introduced the latest range of exquisite ladies intimate wear to the Sri Lankan market with the launch of the exclusive Italian lingerie brand Yamamay. Yamamay offers a fashionable range of lingerie from essentials to innovative intimate wear such as the Space bra and Sculpt shapewear.

Space is the lightest and most breathable bra in the world; this is a revolutionary item made in the innovative 3D Spacer fabric which gently envelopes every woman's unique shape thereby offering a pleasing feeling of comfort and great freedom of movement.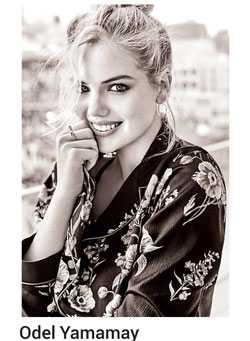 Sculpt is a figure hugging shapewear, made in the innovative patented 100% Made in Italy stretch, indeformable and breathable Sensitive Sculpt fabric. The Sculpt items slim the figure and comfortably accompany every movement, for a slinky feminine look. Yamamay is now available exclusively at Odel Alexandra Place and at Odel Colombo City Centre.

Yamamay is one of the leading Italian brands in the inner wear and beachwear categories, with a network of about 700 stores worldwide. The Yamamay range is glamorous, sexy, colourful and elegant; designed for the fashion-conscious customer and perfectly embodies Italian excellence and style.

"As the premier fashion retailer in the country, carrying a host of international fashion labels in our stores we are ever focused on introducing a larger diversity of globally renown brands to our avid and fashion conscious customers. There has long been a void in the market for high quality exclusive intimate wear for ladies. A growing base of ladies are seeking elegant and comfortable intimate wear which makes them feel good. And we are confident that with the introduction to Yamamay, we can both fill this void and also open out greater access to ladies to shop an exclusive line of Italian lingerie right here in Sri Lanka," said Softlogic Holdings PLC Group Director Marketing Desiree Karunaratne.

Yamamay's Brand Ambassador, Kate Uptown, one of the most famous Sports Illustrated swimsuit models in the world, had a few things to say about Yamamay:


Q: How important is it for you to be the ambassadress of Yamamay?

I'm so excited to be working with Yamamay. They have beautiful silhouettes and truly understand the importance of fit for all women of all shapes and sizes. It's important to feel beautiful and comfortable at the most intimate layers, and Yamamay truly emphasises that in every piece.


Q: How do you define "confident beauty"?

I think beauty is defined by one's love of themselves. Beauty is in your confidence, attitude and self-assurance of who you are as a person. Beauty is not defined by comparing yourself to others or in measurements or sizes. The more you embrace who you are and work to be your best self, the more beautiful you'll feel from the inside out.


Q: Why is Yamamay important to you?

Yamamay is important to me because the brand promotes confident beauty and helps women feel like their best selves. They fit their intimates to a woman's body with amazing quality and comfort.


Q: What are the differences of the Yamamay brand to others?

I am so impressed by Yamamay's innovation; their moisture-wicking fabrics provide an incredible solution for everyday wear with beautiful colours and flattering fits for all.


Q: How important is it for you to be confident with your body?

I would be lying if I said that I'm confident about my body every single day. Like all women, I have insecurities. But, I work towards being my best self and being happy from within which helps me to feel strong and confident.


Q: How do you maintain your physique? Any particular workout?

My fitness program is mostly made up of weight training. I work out to feel strong and confident about my body, not to fit in a certain dress size or hit certain measurements. I also love to maintain an active lifestyle – for example I enjoy taking my dog Harley on hikes or joining fun classes such as cardio tennis to keep moving and enjoying the outdoors.