---
Kindai Kagaku Lanka Ltd., sole agent for an array of world famous beauty cultural products under the brand name of Dreamron has celebrated its 20th anniversary at the Dreamron production premises in a traditional and a grand ceremony recently.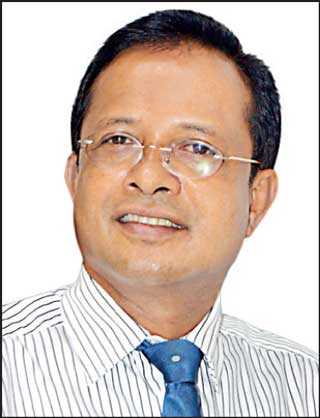 Dreamron Group of Companies Chairman

Dr. Priyanka Perera


The company's success is heavily depend on the high demand for its productions, not just in local market but also in the international market as well. The Dreamron products are very famous and in high demand in Japan, Australia, Vietnam, Iran, Iraq, Dubai, India, Pakistan, Hong Kong, Bangladesh and Myanmar. The products have won the hearts of consumers and gaining popularity as a trusted brand name in the regional markets.

Kindai Kagaku Lanka Ltd. Chairman Dr. Priyanka Perera addressing the ceremony said that their success story is based on the quality, efficiency and friendly customer care service. The company was established in 1999 as a Board of Investment project affiliated to 'Kindai Kagaku' mother company in Japan. Later the company broaden its horizons and reached the markets in other countries as well under the brand name of Dreamron. They also supply in other brand names according to the demand by the buyers.

Assuring their quality Dreamron products has obtain ISO and GMP certificates. Allowing Sri Lankan consumers to use their high quality products in 2005 they established the Harumi Holdings Ltd. To distribute their products all over the country Dreamron Lanka Ltd. was established in the close proximity to Kohuwala town. Always the company maintained a high standard focusing on consumer needs and fulfilling them in supreme quality and safety in supplying and distributing products. The company's policy has been supplying quality products for an affordable price and that has been the reason for a huge customer base.

"Our aim was to introduce high quality products to a low price, and we are committed in fulfilling that requirement over the years, Chairman Priyankara Perera said.

Dreamron employees have given many facilities with the aim to focus their attention on the duty in order to gain maximum efficiency. Insurance policy, transport, welfare are some such facilities. The company has provided over 1,000 employment from across the country. According to Perera, they hope to broaden the business in the next 10 years providing more job opportunities to Sri Lankans.