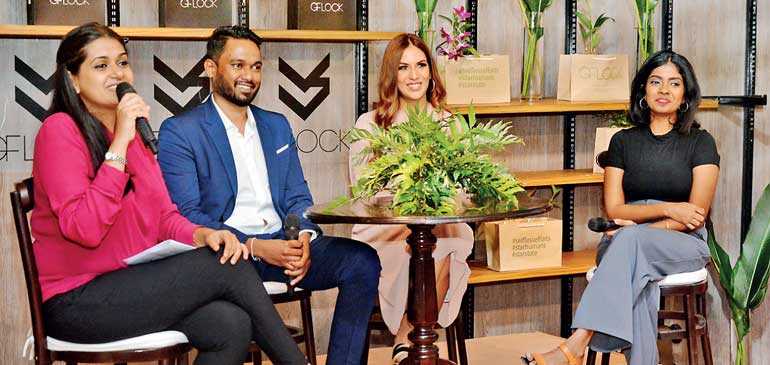 Moderator Vraie Balthazaar, GFlock CEO Ranil Willaddarage, Face of GFloock Tamara Senaratne and Designer of Work Wear Department Shanali Fernando at the panel
---
By Divya Thotawatte

In an effort to popularise responsible clothing while doing its part to save the environment from plastic pollution, GFLOCK Clothing recently launched its 'Recycled Collection' which has been created using fabrics that had been manufactured by using waste plastic or PET bottles.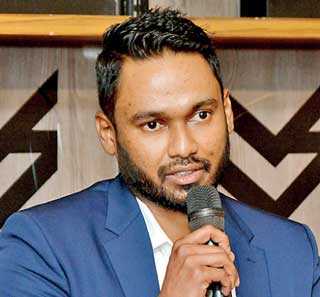 GFlock CEO and Head of Design Ranil Willaddarage
By creating complex fabrics using plastic trash, GFLOCK's 'Responsible Collection' saves 30-50 plastic bottles through each garment from being thrown away into landfills. The fabric created from yarn made out of PET bottles which have then been blended with other day-to-day fabrics in order to make the garments more comfortable for daily wear. The clothing line is to be affordable and includes street wear, office wear and formal wear as well.

GFLOCK Clothing Founder and CEO Ranil Willaddarage stated: "We create trends in the fashion industry. It's a matter of using that platform for different purposes and, we have now utilised it for the purpose of being selfless and serving the environment. We, as a company, cannot save the environment alone. What we can do is set a trend so that the business community can be inspired to also commence such initiatives."

He said that the main objective behind the launch of the new collection was to give GFLOCK customers a sense of accomplishment wearing its garments that they would be contributing to reduce plastic pollution and saving the environment.

Willaddarage said that GFLOCK launched its reforesting program two years ago in a bid to preserve the environment and promote responsible clothing as the garment industry is one of the largest contributors to pollution into the world. The program had distributed over 25,000 saplings among GFLOCK customers while also committing to other tree planting projects such as planting trees along the southern highway and in Wilpattu.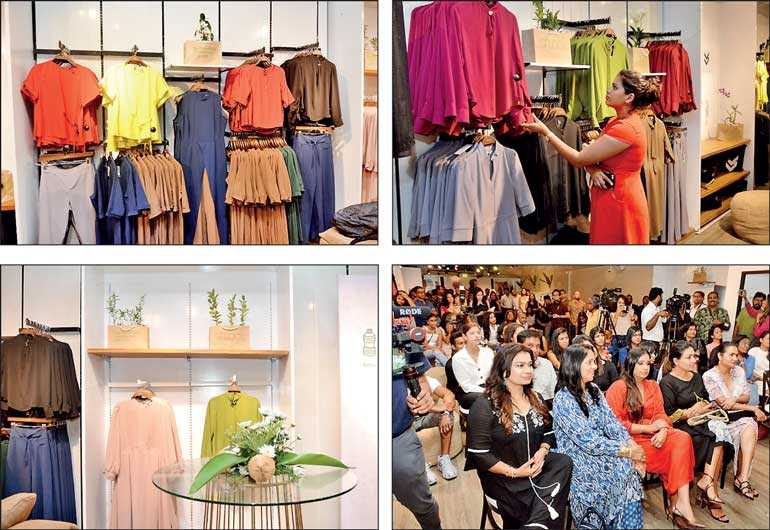 He said: "It has created a trend and a ripple effect within the business community which gave us the understanding that trends can be set not only for your business, they can also be set towards preserving the environment and humanity. This collection is a continuation of that initiative because plastic trash has become one of the biggest threats to the globe."

After much research in 2019, GFLOCK had developed the fabric with dedicated fabric mills in China where PET Bottles are collected, washed, chipped into flakes and heated to extrude polyester fibres which are then stretched to create the yarn. The yarn is then treated, dyed and woven into the durable fabric that had been utilised in creating the new collection.

"Responsible clothing is made by people of diverse backgrounds working with integrity and passion, under conditions where their health, safety and human rights are respected and upheld. We hope to extend this same energy to our customers and by working with them to shape a better and more sustainable Sri Lanka," he elaborated.

Since 2013, GFLOCK had created a strong connection with the customers through social media and retail platforms with consistent release of collections on a weekly basis. This ability to set trends had given Willaddarage the idea to create a trend towards a greater course by using the platform towards preserving the environment and the humanity.

-Pix by Upul Abayasekara