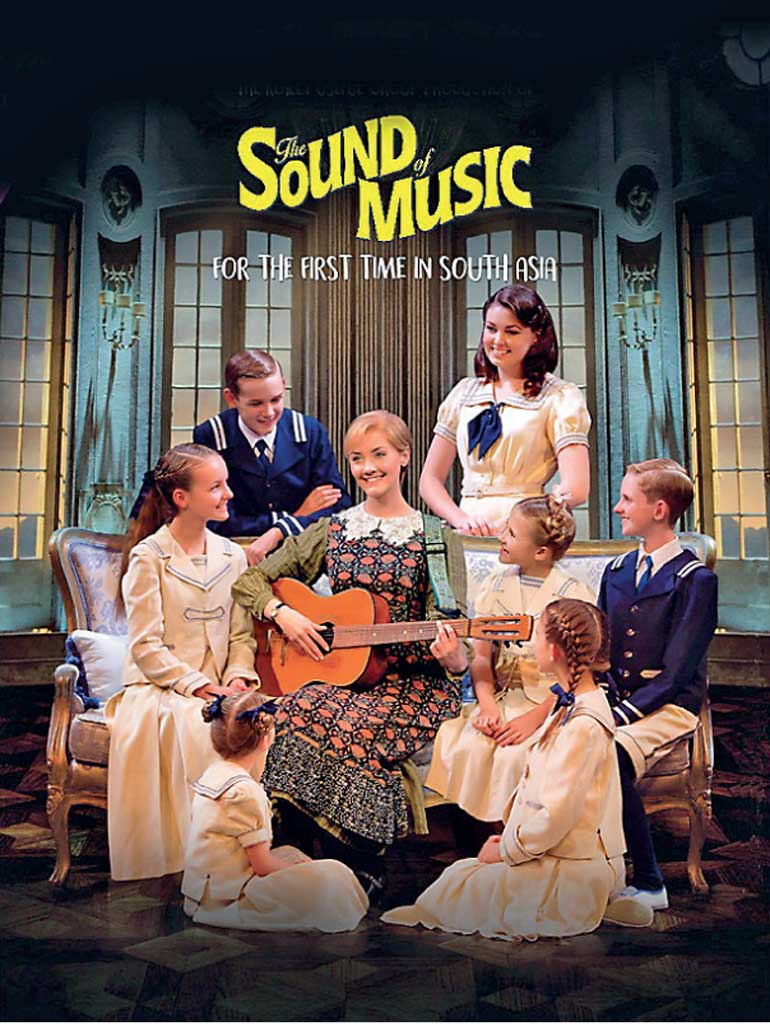 The world-renowned Andrew Lloyd Webber production of 'The Sound of Music' will be performed in Sri Lanka from 14-18 February, marking the first time an award-winning West End show of such calibre is performed in the country. And Nations Trust Bank has created several exclusive offers for American Express Cardmembers in Sri Lanka to enjoy one of the world's most popular musicals as well as experience an exclusive, once-in-a-lifetime opportunity to meet the cast and crew.

The Andrew Lloyd Webber production of 'The Sound of Music' is a unique one, incorporating songs from both the multi-award winning 1959 Broadway production and the Hollywood movie released in 1965. This special production of Andrew Lloyd Webber has been a hit on London's West End, and will feature all the well-loved Rogers and Hammerstein songs, performed by a stellar cast, handpicked for each role.

The performance in Sri Lanka will be the first time this Lloyd-Webber classic is being performed anywhere in South Asia, an indication of Colombo's rising prominence as an entertainment and lifestyle hub in the region.

Nations Trust Bank, in partnership with Cinnamon Life enable an exclusive 10% savings on show tickets, which will be on offer to all Cardmembers using their Nations Trust Bank American Express Cards to purchase their tickets.

And continuing the legacy of providing exciting and exclusive lifestyle opportunities and experiences to American Express Cardmembers, an unforgettable cocktail evening to meet and greet 'The Von Trapp Family' and the rest of the Cast & Crew has been organised by Nations Trust Bank on 17 February at the Rooftop Amphitheatre at the Nelum Pokuna, Colombo 7 exclusively for their Cardmembers.

"The partnership with The Sound of Music is yet another example of how we create global experiences for American Express Cardmembers," says Nations Trust Bank Chief Marketing Officer Shaan Wickramasinghe. "Sri Lanka is fast-becoming a hub for entertainment, innovation and cosmopolitan lifestyle experiences and we want to ensure our loyal Cardmembers enjoy every such experience and opportunity."

To find out more about the Sound of Music partnership and other benefits and privileges of Cardmembership, please visit Nations Trust Bank American Express online at www.americanexpress.lk.