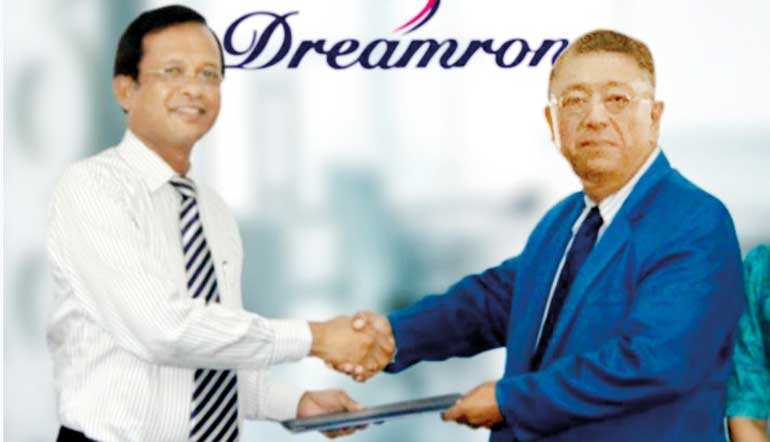 Exchanging of agreement between Dreamron Group Chairman Dr. Priyanka Perera and Masato Tajika of Dreamron Singapore
Dreamron Sri Lanka's leading cosmetics manufacturer, marketer and exporter in operation since 1998 has launched its products to many countries very successfully, mainly due to its quality matching to international standards. The latest addition to its network is Singapore. Dreamron has teamed up with a Japanese company based in Singapore and will commence its operations shortly.Dreamron Group Chairman Dr. Priyanka Perera explained the ability of Dreamron to adapt to the demands of the Singapore market where cosmetics are very competitive, and is confident to serve this market optimally with its product range. Also plans have been drawn to manufacture a product range exclusively for the Singapore market. In addition it was mentioned by the Chairman that agreements have been signed to manufacture OEM for Singapore based companies.

Dreamron hopes that its latest expansion to the Singapore market will complement to its growth and will be a reflection on its success in the international arena.