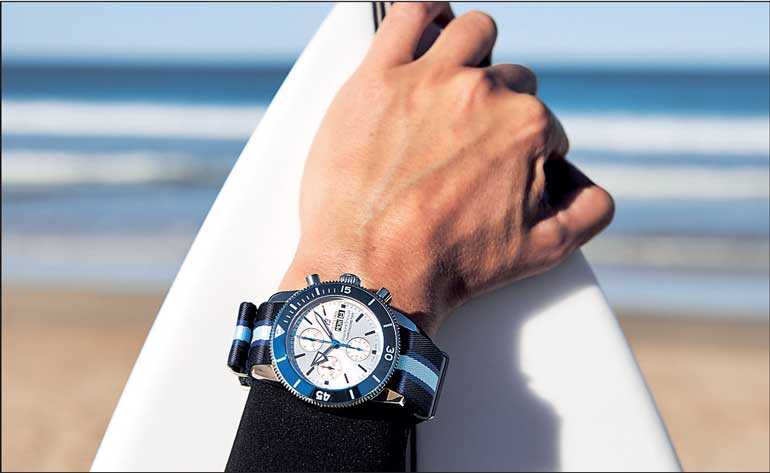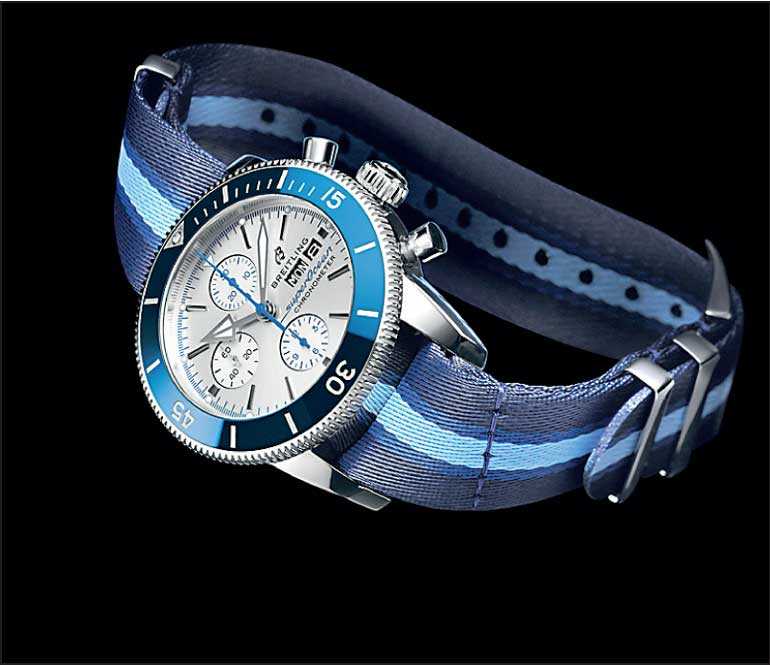 ---
Breitling launched its Superocean Heritage Ocean Conservancy Limited-Edition watch in Bali with the support of its high-profile Surfers Squad members Kelly Slater, Sally Fitzgibbons, and Stephanie Gilmore. Working with the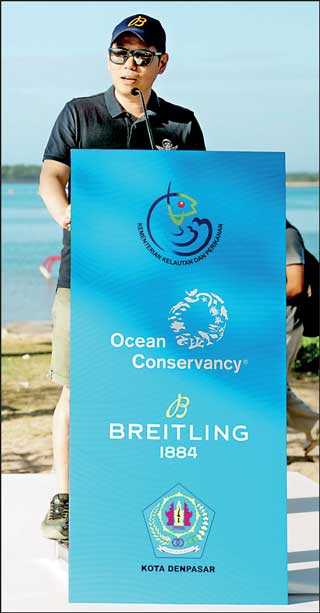 conservation group Ocean Conservancy, Breitling organised a beach clean-up to celebrate the launch of the chronograph, which is limited to 1,000 pieces.

On 10 May, Breitling introduced a limited-edition model to commemorate its important partnership with Ocean Conservancy. The launch, which was held in Bali in cooperation with Ocean Conservancy, was part of a beach clean-up initiative with 100 Breitling guests and hundreds of volunteers from Bali and the surrounding region. The clean-up effort resulted in hundreds of kilograms of trash and plastic being removed from the beach.

On hand to support the clean-up were the members of Breitling's Surfers Squad, Kelly Slater, from the US, and the two Australians Sally Fitzgibbons and Stephanie Gilmore, who contributed their efforts to their first shared mission as part of Breitling's squad. Kelly Slater, arguably the most successful surfer of all time, said: "I always say – and I believe that I can speak on behalf of the entire Surfers Squad – that beaches are, in effect, our offices. What we have seen here and on beaches and in oceans around the world is shocking, and I would like to thank Breitling and Ocean Conservancy for their shared fight against plastic pollution. Everyone can contribute to a cleaner environment – for ourselves and for future generations."
Celebrating a partnership
The Superocean Heritage Ocean Conservancy Limited Edition watch celebrates not only the partnership between Breitling and Ocean Conservancy, but also their shared commitment to helping maintain a healthy ocean and clean beaches. Breitling is participating in Ocean Conservancy's clean-up programs to protect the health of the ocean and maintain trash-free seas. Breitling CEO Georges Kern emphasised the importance of Breitling supporting Ocean Conservancy to raise global awareness of its missions and conservation initiatives. He said: "This clean-up initiative in Bali underscored the power of our partnership with Ocean Conservancy. With the launch of this first great watch, we want to add a meaningful and credible element to our partnership and its global projects. I would like to thank Ocean Conservancy, all the volunteers, and the members of the Breitling Surfers Squad for making this event such a resounding success."

Ocean Conservancy CEO Janis Searles Jones shares Georges Kern's enthusiasm for her foundation's partnership with Breitling. She said: "We are all proud to be able to work with Breitling. The new Superocean Heritage Ocean Conservancy Limited Edition watch is stunning, and we are thrilled that this partnership contributes to our important work to keep plastic and trash out of our oceans."
Unique features
The Superocean Heritage Ocean Conservancy Limited Edition is distinguished by a caseback engraved with the Ocean Conservancy logo and the limited edition '1 OF 1000'. The chronograph, which is powered by a Breitling Caliber 13 mechanical movement, features an ultra-hard scratch – and shock-resistant unidirectional rotating bezel with a luminescent central dot at 12 o'clock, a particularly useful feature for divers. This dot, as well as the minute and hour hands, are coated with Super-LumiNova and emit a blue light instead of the standard green. This colour variation complements the design of the watch, whose silver-coloured dial is enhanced by a blue 'Superocean' inscription. There are also blue accents and a blue central second hand as well as tone-on-tone subdials with blue or nickel – plated accents.
Innovative, environmentally friendly straps
The 44-millimeter stainless-steel chronometer is presented with a pair of NATO straps made of ECONYL yarn, an innovative material repurposed from nylon waste, one source of which is fishing nets from oceans around the world. The straps are extremely durable, and the ECONYL yarn material can be recycled indefinitely. The watch is presented on a blue-striped satin NATO strap and is delivered with an additional plain blue satin NATO strap. The packaging is also made from 100% recycled material.
Carrying on the SuperOcean legacy
The original Breitling SuperOcean, which was first launched in 1957, was created to meet the needs of professional divers, but it quickly found favour among amateur divers and scuba enthusiasts, and attracted an audience of wearers who were drawn to its bold style as much as to its performance and extraordinary functionality. The Superocean Heritage Ocean Conservancy Limited Edition timepiece is part of one of watchmaking's greatest legacies, but it is even more than that: it is a beautifully timed call to action, reminding each of us that we can all play an important role in efforts to maintain healthy oceans and clean beaches. A portion of the sales of the watch will be donated to Ocean Conservancy and its global fight against ocean pollution.

Visit www.cjs.lk for more information.