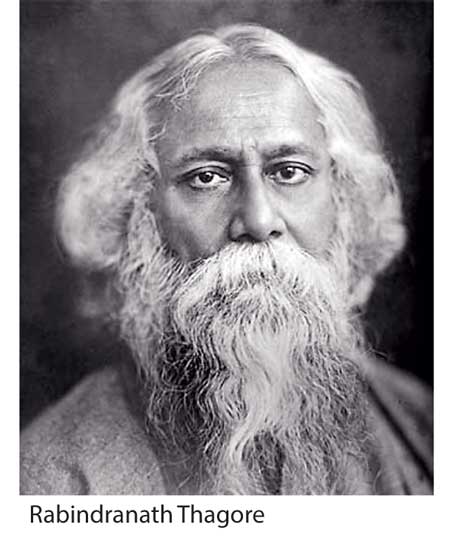 By Shannon Jayawardena

A Bengali Music Evening honouring world-renowned musician Rabindranath Thagore is to take place on 14 February at 6 p.m. at the Mathura Restaurant in Bambalapitiya. The event will feature Dr. Benu who will be accompanied by 12 singers and an orchestra.

Bengali music comes from a long tradition of religious and secular song-writing dating back to nearly a millennium ago and consists of a wide variety of styles. The earliest music in Bengal was influenced by Sanskrit chants, and evolved under the influence of Vaishnav poetry.

Having had many famous musicians, one of the greatest Bengali musicians is Rabindranath Thagore who is accredited with having shaped the Bengali literature and music. Thagore was a prolific composer with around 2,230 songs to his credit which are now known as rabindrasangit.

Influenced by Hindustani music these songs have the power to touch all human emotions as they emulate the tonal colour of classical ragas to varying extents. Thagore's music is a blend of his ancestral culture with Western, Hindustani and Bengali folk music which are to be reiterated by Dr. Benu in Colombo. Dr. Benu who is also a multi-talented musician will be echoing the sounds of Thagore alongside the 12 Bengali singers. He hails from a very musical background and is known for his guitar strumming and other instrumental aptitudes. The violin, thabla and harmonica are few of his pet instruments that will be showcased at the musical.

The event which is being presented by the Bharath Lanka Kala Padanama will highlight the true passion and vigour of Bengali music and invites all music lovers to come indulge. Tickets are priced at Rs. 850 and include dinner after the show.