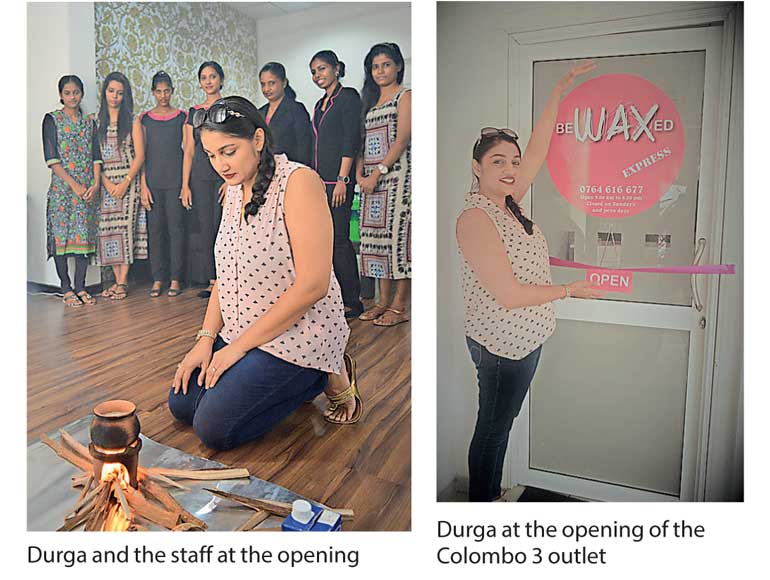 Sri Lanka's premier waxing salon BeWaxed recently opened doors to two 'Express' outlets in the heart of the city to cater to those quick waxing fixes. The latest outlet was opened at 16, Temple Lane, Colombo 03 on 25 August.

Speaking at the opening of the outlet BeWaxed Founder Durga Kenny noted, "We have quite a number of customers who are also corporate women and they lead busy lives balancing careers and family. The express outlets are designed in such a way that ladies can utilise a lunch break to get a quick waxing or scrub done. We have also strategically placed them in a highly corporate environment to make it easily accessible."

This branch will offer body waxing and body scrubs among a range of other services.

As it celebrated its fourth anniversary, BeWaxed also opened the first express outlet at 175A, Vauxhal Street, Colombo 2 earlier this year. With the demand for express services rapidly increasing, BeWaxed hopes to open a few more express outlets in key parts of the city soon.

Both express outlets are open from 9 a.m. – 6 p.m. every day except Sundays and Poya days.