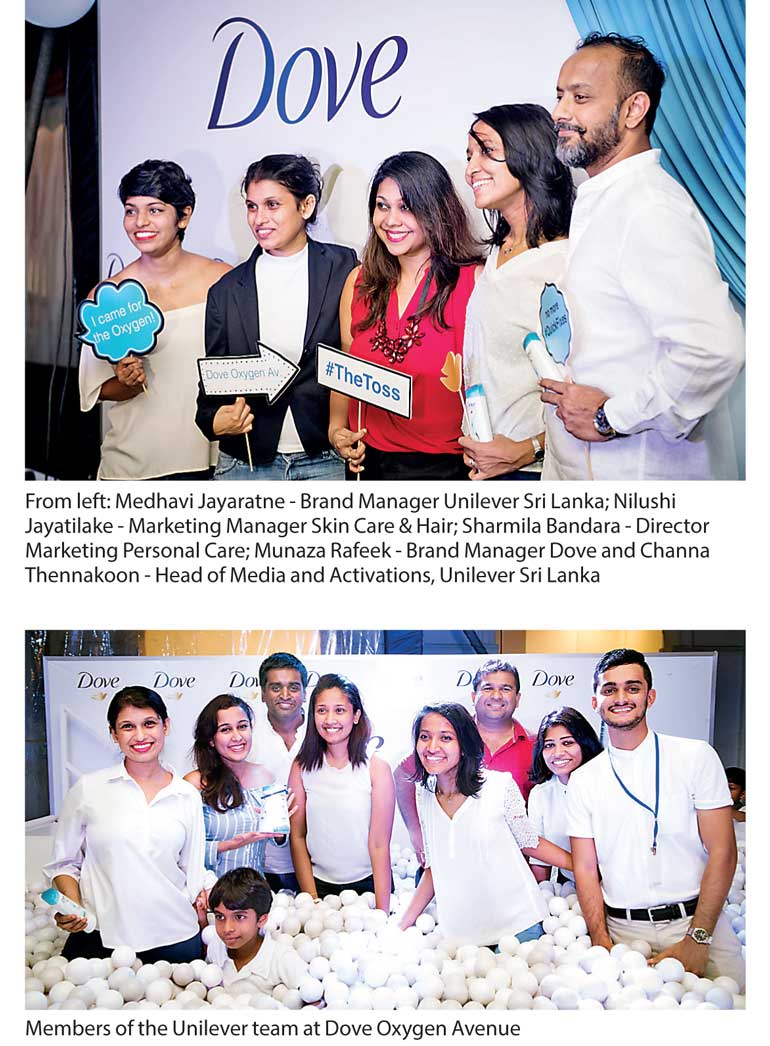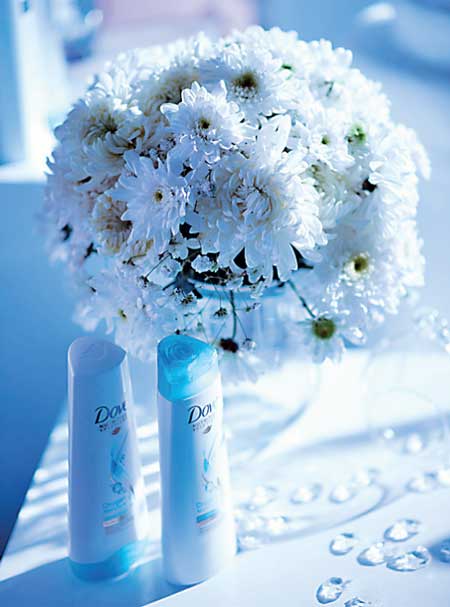 Dove was on the map again as the brand opened 'Dove Oxygen Avenue', a street dedicated to the latest addition to its hair care portfolio Dove Oxygen Moisture Shampoo and Conditioner.

Dove Oxygen Avenue was held at the Arcade Independence Square in Colombo for two special fun-packed nights and saw the participation of numerous lifestyle enthusiasts who gathered to experience this unique event.

Upon arrival, one key element Dove wanted visitors to experience was a bubbly burst of oxygen, which is synonymous with the new product range itself. They were met with a spectacular oxygen cloud and an array of fun elements and activities such as diving into the oxygen pool and getting into an oxygen booth as well as an array of oxygen-inspired food and entertainment.

Dove Oxygen Moisture Shampoo and Conditioner are made with Oxyfusion Technology, which nourishes your hair, giving you smooth and bouncy hair that looks 95% thicker.

"At Dove, we are dedicated to providing superior nourishment solutions for hair. We believe that if you want to achieve real results, you need real care that works hard each time you use it. Dove Oxygen Moisture with Oxyfusion technology has lightweight oxygen-fused moisturising ingredients. It instantly disperses on hair, bringing back smoothness while giving bouncy hair that looks 95% thicker,"said Unilever's Marketing Manager for Hair and Skincare, Nilushi Jayatileke.

For the launch of the new Dove Oxygen Moisture range, Dove opened an invitation for women to be a part of 'Dove Oxygen Avenue' where they could celebrate the product which is a solution to their flat hair problem as well as celebrate themselves.