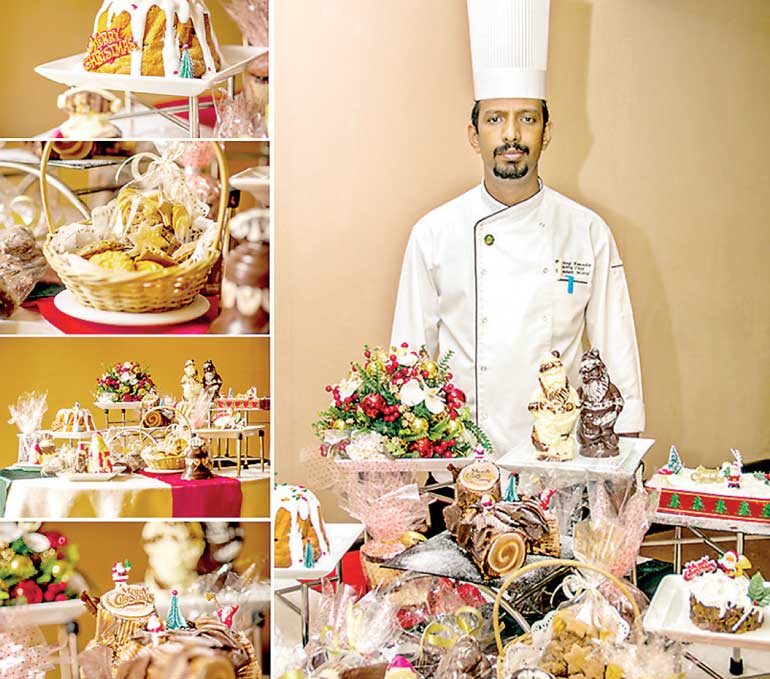 The wait is finally over the Galadari Hotel's popular Goodies Hut will open at the Lobby as well as the Café 64 from 11 to 31 December, giving the perfect opportunity to purchase all Christmas delights at the Goodies Hut which offer an endless selection of the traditional Christmas treats that everyone loves.

Experience a fantastic collection of the most decadent array of Christmas goodies these include the ever popular Christmas cake, cookies, puddings and minced pies, Yule logs and much more.

Inspired by the hotel's Pastry Guru, Chef Pradeep Fonseka, the Goodies Hut has an exciting selection of dark, milk and white chocolate creations which include Santa faces, boots and bells. In addition to this the hut has the best choices of stolen and breudher.

For the cake indulgent the finest and freshest cakes are available. These consist of love cake, ribbon cake, English fruit cake, butter cake and date cake, etc. Chef Pradeep and his team have taken special care to offer only the best this year so guests can enjoy the best goodies this season has to offer at the Galadari Hotel.