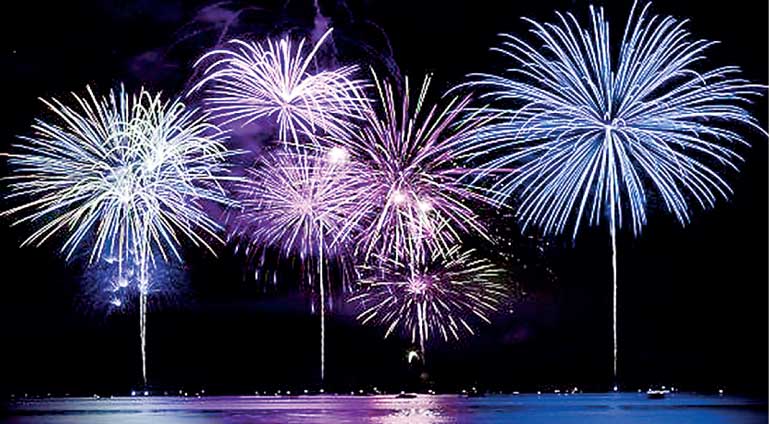 Celebrate New Year's Eve at Taprobana Wadduwa where a countdown second to none awaits those who party at this awesome beach resort! With the night's entertainment including great music, a fabulous dinner buffet and the party spread across the resorts ballroom, poolside and lush garden stretching out to the ocean beyond, guests are sure to have a 31st night they look back on for years to come!

The Glow Ballroom is where you can dance away to music played out by the DJ and live band. Dinner will be served at the restaurant 'Salt' that opens out to the garden. You can sit by the poolside under the stars or move out further toward the ocean where the sounds of waves and palm trees rustling above add to the flavour of the night. All this makes for a perfect event whether you're with that very special someone, a whole bunch of besties or even if you want to have the kids with you at the dawn of the New Year.

The grand dinner buffet gives much choice – guests can go west with a carvery serving prime cuts of meat or stay closer to home as they enjoy inventive Asian fusion dishes and the freshest seafood on the south coast. Sweet-toothed sorts can indulge in a range of delectable desserts. What's more, once the partying is done, you can sit back and rest your tired feet as you end the night in signature Sri Lankan style with kiribath and lunumiris.

Party-people can even take the elevator home if they book into one of the resorts rooms. If you really want to spoil yourself, the extravagant Shimmer suites offer a jacuzzi for two where you can sink in side by side and marvel at the ocean glistening beyond.

Tickets for New Year's Eve at Taprobana Wadduwa are priced at Rs. 5,500 nett per person, inclusive of an international dinner buffet and kiribath at dawn. Free entry for kids below six years; 6-15 years, Rs. 1,500 per child and corkage is free! Tables of 10 receive two bottles of select complimentary beverages. Call 011 5 769500 to book your ticket now.