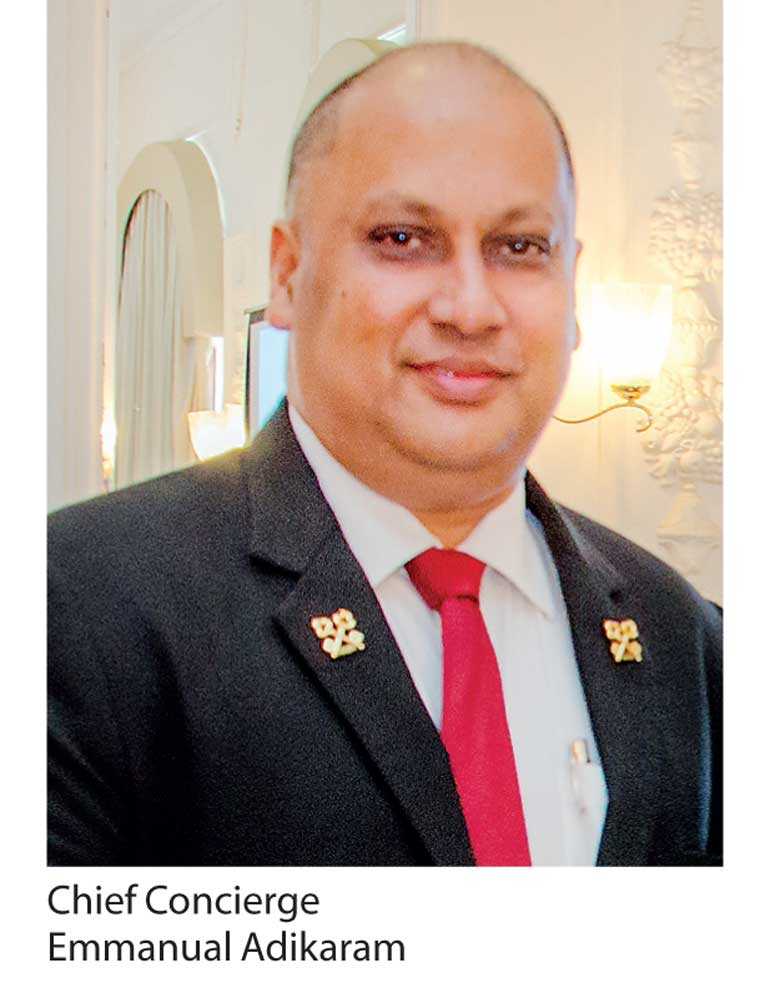 The Galle Face Hotel, an iconic heritage property known to be South Asia's Grande Dame and celebrated for its colonial charm, was recently honoured with a new milestone. The hotel's Chief Concierge Emmanual Adikaram received the globally-renowned Les Clefs d'Or (Keys of Gold) membership for maintaining the highest standards as a concierge in the international hotel industry.

Adikaram was bestowed this prestigious membership by Les Clefs d'Or, the leading global institution for concierges in an awards ceremony held in India. He then received his member's lapel at a pinning event which took place in Colombo, at the Galle Face Hotel. The lapel depicts a pair of crossed gold keys, which is the international symbol of Les Clefs D'Or. The award recognises concierges for delivering exceptional service solutions and displaying professional ability that has helped uphold the hotel's outstandingservice standards and grandeur.

"I am honoured to have been selected to receive this prestigious Les Clef D'Or membership. It is fantastic to be recognised for providing exceptional service and it motivates me to continue to raise the bar in terms of the concierge services we provide here at the Galle Face Hotel," stated Adikaram.

Les Clefs d'Or members are expected to share ideals of quality of service while being presentable, courteous, helpful, experienced and conversant in several languages with good knowledge for tourists and business travellers alike. Furthermore, members must have the ability to co-operate and work alongside the management for the benefit of the hotel guest, a requirement needed to ensure that a concierge lives up to the high standards of the Association.

Les Clef d'Oris a not for profit organisation made up of professional hotel concierges. The organisation's membership comprises approximately 5,000 individuals from 30 countries. The aim of the Les Clefs d'Or is to help improve and maintain the quality of service provided by Concierge Staff in hotels around the world and to ensure that their profession is given the recognition it rightfully deserves.