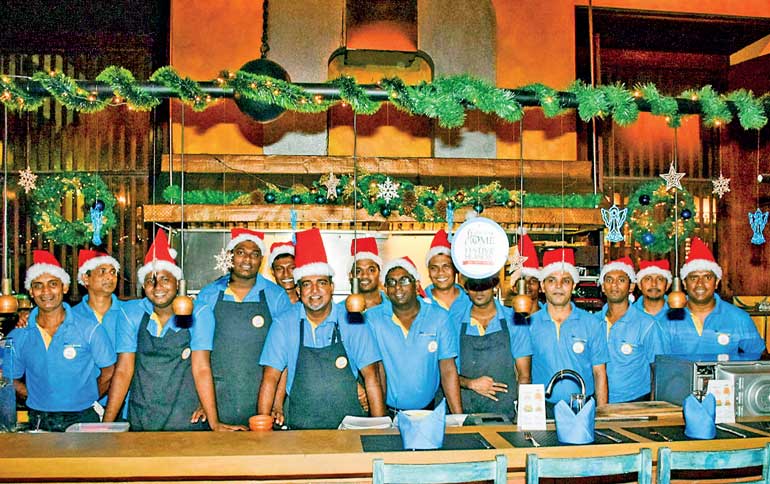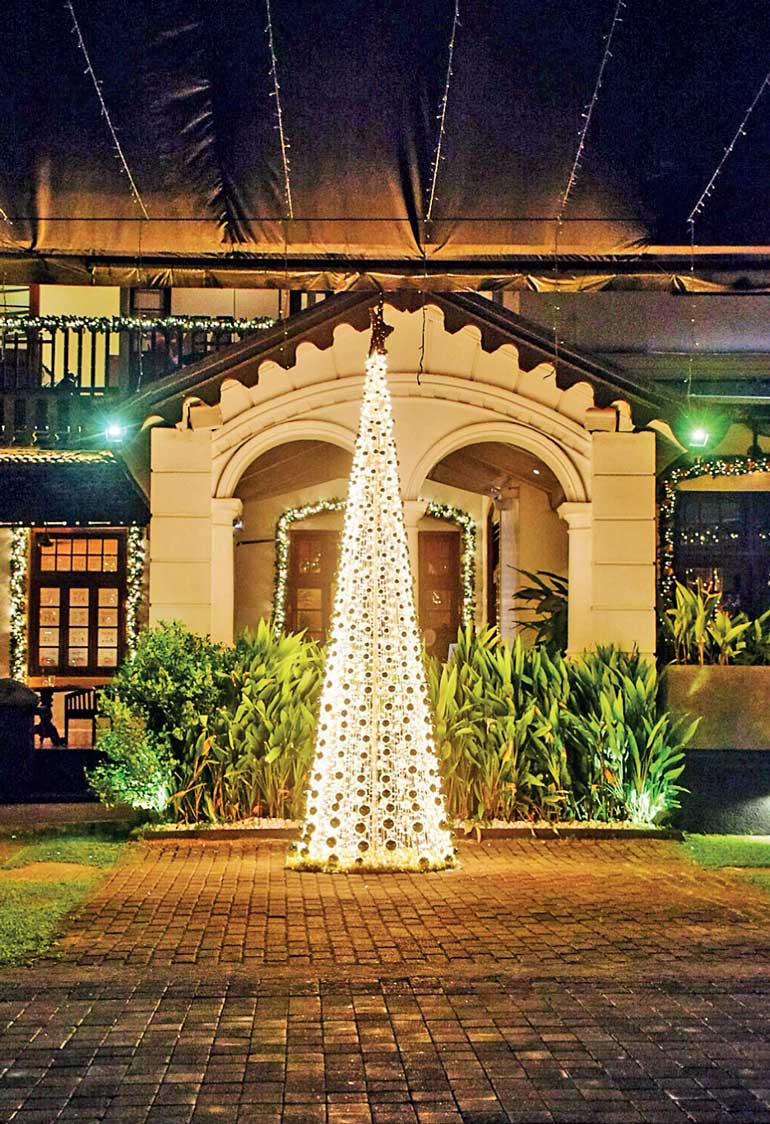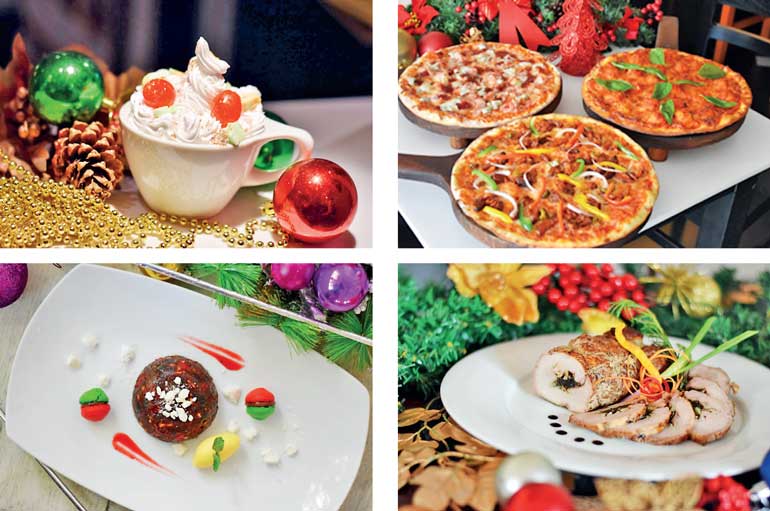 The joy of the season is celebrated in many ways and this year the theme at Harpo's Cafes & Restaurant is the homely feeling it presents at all the restaurants, along with a selection of traditional to novel food, exciting cocktails and beverages and quality live entertainment.

"I consider our restaurants a home-away-from-home and in this digital age sharing and enjoying with others is paramount. The essence of the season, is to share all our blessings and we bring a festive season packed with food, drinks and entertainment for all to enjoy!" said MD Harpo Gooneratne.

Even though entertaining can be daunting at times there's an extensive range of menus to choose from Italian, to Asian fusion, Euro Mediterranean, Coffee house menu, Rotti Cart, Pizza Roaming Truck and of course the wood-fired thin crust pizza range.

The Bayleaf presents a festive season with truly Italian menus with a Christmas menu from 24-30 December which includes the traditional fare on Christmas Eve and Christmas Day. Festive goodies for takeaway orders from 20-30 December with a range of festive roast to Xmas cakes, puddings and breads.

New Year's Eve presents a four-course menu for Rs. 5,500 to usher in the New Year in the comfort and elegance of the colonial mansion. The three private rooms and the exceptional Wine & Tea Room are excellent dining options for the season.

Park Street Mews restaurant, with its chilled out ambience, has seasonal specials with all the trimmings from 1-23 December with a special festive menu and festive goodies for special orders and a Christmas Eve dinner and Christmas Day lunch and dinner, post-festive specials from 26-30 December.

Curve – Tapas Bar Music has set the trend for tapas and quality entertainment in the city. The Festive season features a lineup of exciting entertainment lie up with Flame, Brown Sugar, Damian and D Zone and Ricky & Legacy. Add an extra level of sparkle to the holiday bash with the festive cocktails and these swanky sips will be the highlight of the night.

Colombo Fort Café set in the Dutch Hospital complex is all geared for the season with its euro Mediterranean fare and a countdown to Christmas menu from 20-25 December and a four-course New Year's Eve menu to usher in the coming year at the heritage complex.

The Commons coffee house needless to say has a festive calendar packed from 1 December with seasonal fresh juices, delicious coffees, seasonal mocktails and of course the Traditional Turkey menu from 20-25 December and a blast through News Year's Eve menu on 31 December. There are other exciting promotions with business card draws and kids' activities – so your cosy hangout promises to be the place for the whole family.

Harpo's Pizza & Pasta Parlour in Nugegoda and Mt. Lavinia will not disappoint with the three sumptuous festive pizzas and pastas and a range of 30 other wood fired thin crust flavours to choose from. Dine in or get it delivered to your home. Delivery on 486 9000.

Enjoy the fresh homemade pasta retail range to enjoy along with two pasta sauces now available at Pizza Nugegoda and Mt. Lavinia parlours.

So Harpo's Cafes & Restaurant welcomes all to a happy and joyful festive season at The Bayleaf, Commons coffee house, Park Street Mews restaurant, Curve Tapas Bar, Colombo Fort Café and Harpos Pizza Parlours – this season! See www.harposonline.com for all menus and information. Early reservations recommended.