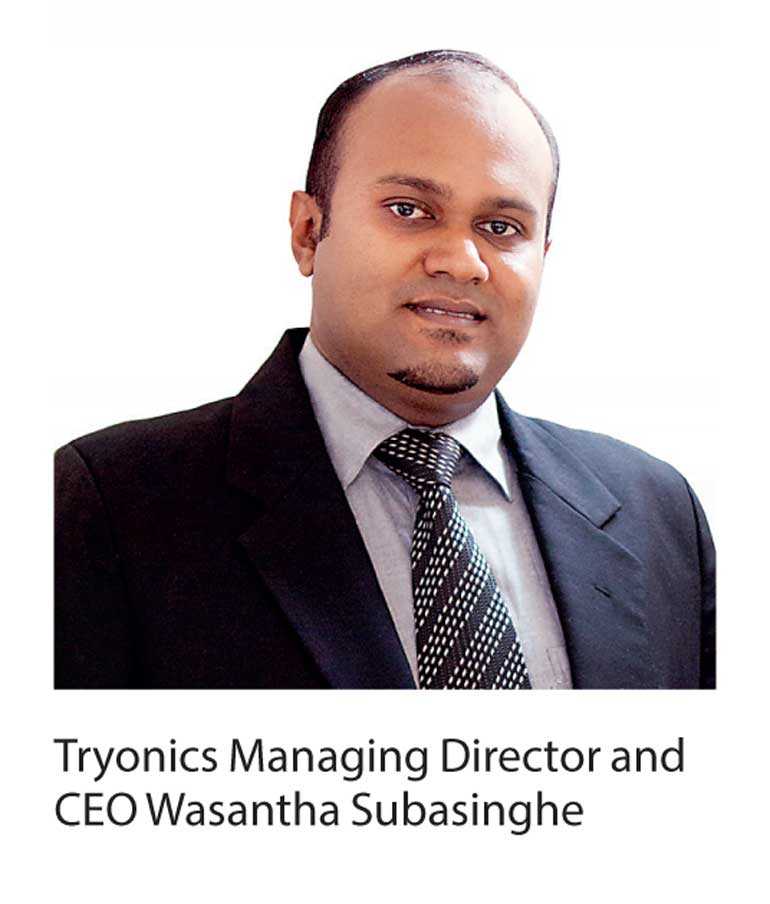 Marking a special day in its corporate calendar, Tryonics Ltd. celebrates its seven years of excellence in service with their team.

As an award-winning software company for its several revolutionary applications, Tryonics thrived continuously, creating a healthy rapport with some giants in the insurance industry and the banking sector over the years.

Tryonics Managing Director and CEO Wasantha Subasinghe is locally and internationally experienced, and a well-qualified leader in the field of IT (BIT (Col), MBCS CITP (UK), MCSSL (SL)), with over 18 years of experience in Business Administration (MBA (PIM – Sri. J)). Apart from being a Chartered Member of the British Computer Society and a Member of the Computer Society of Sri Lanka, he has won the Entrepreneur of the Year at the National Best Quality Software Awards (NBQSA) 2016, organised by the Sri Lankan section of the British Computer Society, for his service rendered to the IT industry of the country.

With the implementation of 'Smart Agent' application to the insurance industry, it became the first of its kind of mobile application which equipped insurance agents with all the policy related details to facilitate their sales process, from quotation generation to policy generation, where it has automated the under-writing staff process as well.

The Digitised Motor Claim process introduced afterwards, made the claiming process much easier for customers, creating an inclination to buy more motor policies from the relevant insurance companies. Taking the lead from there, the company progressively moved towards a number of business applications, mobile applications and business process outsourcing services.

As a company that works adhering to their values, Tryonics is appreciated for their timely delivery, sharing of expert knowledge, user friendly interfaces, continuous maintenance with support services, and constant collaboration with the clients, which have made it a leader among other competitors in the industry.

To move forward, with the dawn of its seventh anniversary, the Tryonics team takes the lead to step into two new domains: warehousing and real estate management. Through these innovations, Tryonics takes a trustworthy and successful journey in the ever-modernising field of IT.