Lankan Angel Network (LAN) together with KPMG and BOV Capital-managed Digital Innovation Fund (DIF) is jointly running a program for the first time in order to empower local Fintech startups.

HATCH, a startup incubation and acceleration platform, will provide acceleration support for the local program. Its aim is to look for local innovative solutions that address problems in the local/regional/global financial services industry.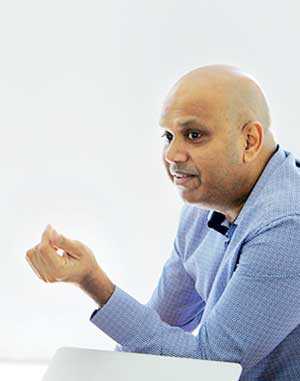 Interested Fintech companies can submit a business plan to info@bovcapital.com before midnight on 17 June.

According to KPMG, investments in global Fintech companies were US$31 Billion. The global Fintech industry has tripled in size over the last 10 years, with year-on-year global growth projections for the industry frequently exceeding 25% or more.

The Fintech landscape include lending, personal finance, payments, consumer banking, retail and institutional investment platforms, insurance, regulatory tech which continue to be disrupted with technologies such as Blockchain, AI and Machine Learning.

Selected companies from the first round will be mentored to apply for the Global Fintech Hackcelerator in Singapore. They will also get an opportunity to raise funding through BOV Capital's DIF and LAN. The winner of the local competition will be sponsored to attend Singapore's largest Fintech festival in 2018. This will be a great opportunity to get exposure in the region.

"Fintech is a significant area of interest in Sri Lanka and worldwide. Further, we are seeing huge opportunities for growing local Fintech startups across Asia, and beyond. With access to the right resources and networks, there is no limit to what Sri Lankan Fintech companies can achieve in this space," commented BOV Capital Co-Founder and Lankan Angel Network Founding Board Member Prajeeth Balasubramaniam.

The Digital Innovation Fund, powered by Dialog Axiata, and managed by BOV Capital, is a Rs. 2.3 billion fund investing in sector-agnostic digital startups that disrupt, transform industries, or create new sectors, in fields such as Big Data, AI, etc.

Lankan Angel Network is Sri Lanka's largest network of business professionals and experienced entrepreneurs who actively seek and invest in early stage, innovative and scalable ventures. Founded in 2012, with a vision to create an investor network to fund and mentor local entrepreneurs and introduce the Angel Investing concept to Sri Lanka, the network has since grown to become a recognised entity in seed funding raising over Rs. 2 billion in investments in 23 plus startups.

KPMG is a global network of professional firms providing audit, tax and advisory services. KPMG Sri Lanka has been LAN's knowledge partner since inception and has partnered in events such as the annual Venture Engine program.

Submit your business plans to info@bovcapital.com before 17 June for the opportunity to accelerate your Fintech start-up.