---
Sandbox Ltd., a premier Offshore Software Development and QA consultancy centre specialising in the development of a wide variety of software applications and software products dedicated to address organisational performance management issues, announced the launch of 'Velociti' Sales Force Automation System (SFA).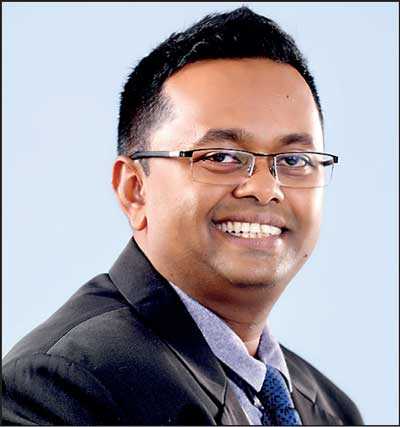 Sandbox Founder and Director Priyantha Jayasuriya


Velociti SFA is a cloud-based Sales Distribution and Redistribution Management Solution which enables corporations and other management systems to administer and computerise their core business operations, distributor chain, dealer network, multiple distribution channel support as well as direct sales. Consisting of features such as Inventory and Warehouse automation, Purchasing Automation, Sales and Distribution Automation, Distributor Finance Management, Velociti SFA is particularly beneficial to manufacturing companies, distribution networks and field sales representatives. Their Dashboard is particularly beneficial to companies, and leading to faster decision making for the management. The initial investment is significantly lower when compared with competing products, which leads to shorter Return on Investment (ROI). That is offered to the customers. A fully integrated suite of products have been made available with the prime purpose of covering the customer's entire business process end to end, along with local presence and both onsite and offsite support provided by a team of experts.

Sandbox Ltd. Director Priyantha Jayasuriya commented, "We are very excited to introduce Velociti SFA to Sri Lanka. Sandbox has always been a company that focuses on advanced user experience. The new innovative Velociti SFA is designed to increase efficiency through seamless integration across all business processes which are key for an organisation. He further added, "The most compelling feature of Sandbox is that customers would experience a catered process that would suit its core business and solutions, as it is a tailor-made and highly customisable product. Our 24/7 customer service would further enhance our offering. We also provide dedicated business expertise in the subject matter to provide our customers with a unique experience, which will reduce the resolution time of support inquiries. We understand business needs and provide a complete set of cost effective solutions to small and medium enterprises."

AkzoNobel Paints Lanka Ltd. (Dulux) is onboard as the first client of Velociti SFA product. Velociti SFA has successfully introduced diverse solutions to many pressing challenges of Dulux transforming the operations of the company over a short period of time. Since its inception in 2012, Sandbox has provided services to several leading projects offshore. Additionally, Velociti SFA is also partnered with Enterprise Software Solutions LLC of Kansas City, USA and Decisions Streams Inc. from Vancouver, Canada.

Velociti SFA has been developed through extensive market research, and therefore effectively integrates distribution and head office functions allowing organisations to carry out its core activities effortlessly while running day to day business operations. The team at Sandbox is experienced in the domains of pharmaceuticals, aviation, shipping, FMCG, chemicals and paints. Some of the business operations enhanced by the innovative solutions of Sandbox includes sale and distribution, finance, logistics, geo tracking and loyalty programs.

The company has focused on CSR campaigns and community outreach activities which makes a significant impact on enriching lives in rural communities.

Sandbox uses state of the art technology which enables them to deliver high quality solutions within a short period and all members of the Sandbox Team are equipped with several years of expertise in developing totally customised, fully integrated systems in a variety of industries and continues to work with effort, towards their goal of being the most preferred Software and IT Consultancy company in the world. The company strive to ensure that all customer requirements are met with the simplest possible solution, delivered on time, using the latest technologies available.